Children 'systematically criminalized' in British care homes over minor incidents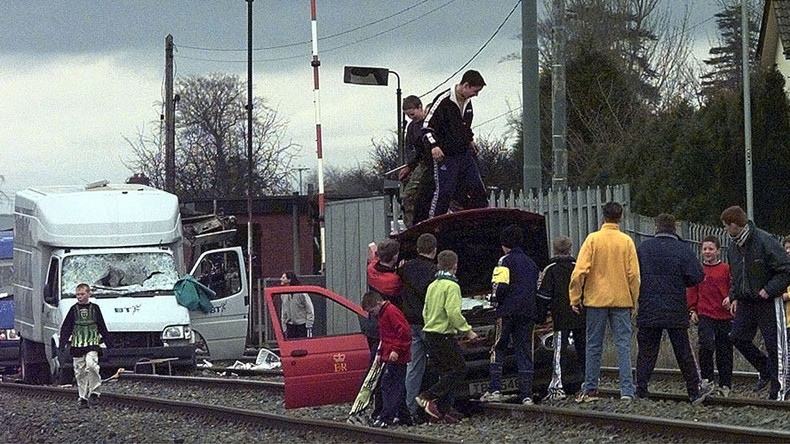 Boys and girls living in care homes face a greater risk of criminalization than other children, largely because staffers resort to calling police for help with trivial matters, campaigners warn. In one incident, police were summoned over a broken cup.
According to a report by the Howard League for Penal Reform, police are being called to residential children's homes across England and Wales thousands of times a year.
"There is a systemic problem across England and Wales that leads staff to resort to the police, often over minor incidents that would never come to officers' attention if they happened in family homes," the Howard League said.
Staff who work in children's homes need to ask themselves - 'would I call the police if this was my own son or daughter?'..1/2 #criminalcare

— NPCC (@PoliceChiefs) March 30, 2016
..2/2 Minor incidents can often be resolved internally. Where this is not the case, restorative justice may be an option #criminalcare

— NPCC (@PoliceChiefs) March 30, 2016
Across 16 police forces, there were more than 10,000 incidents - almost two for every child in a residential home in 2014-15.
According to Department for Education figures, a 13- to 15-year-old living in a care home is almost 20 times more likely to have contact with police than a child living with his/her own family.
Private children's homes in particular were found to be less accountable than those run by charities or local government.
"Private providers of children's homes were using the police cells as respite to cover staff shortages and because staff were not trained and competent to deal with children's behavior," police told the Howard League.
Howard League Chief Executive Frances Cook said, "These children have been taken into care because they are in dire need and their parents cannot, or will not, look after them.
"They are wonderful young people who have had a really bad start in life. They deserve every chance to flourish.
"Private companies, charities and local authorities that are paid a fortune by the taxpayer should give these children what they need and deserve."