Foo fighting: Global rockstar writes to local council in defense of small town band
Published time: 24 Mar, 2016 16:34
Edited time: 24 Mar, 2016 17:05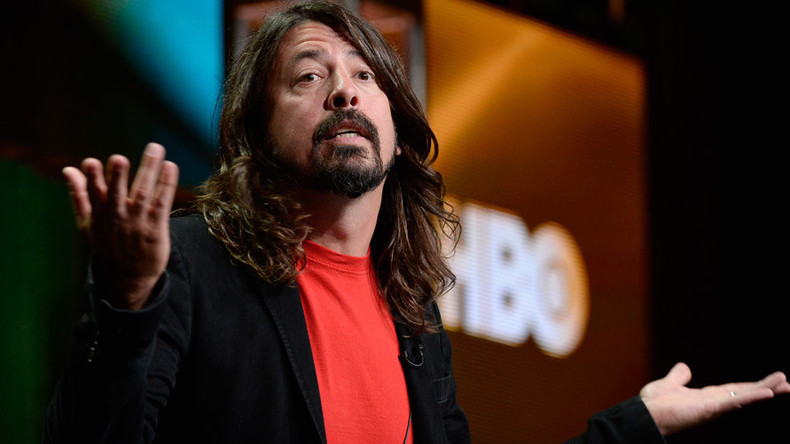 A band from the British county of Cornwall received the unexpected backing of one of the world's biggest rockstars, when Foo Fighter frontman Dave Grohl wrote to their local council defending them against noise complaints made by locals.
Black Leaves of Envy, who are from Praa Sands in Cornwall, were facing a fine unless they kept the noise down during rehearsals.
But Grohl stepped in after reading about the band on Twitter. He explained to the council that like many musicians, he had started his career in parents' basements and for bands, they are often the only rehearsal spaces available.
He urged the council to reconsider, saying that allowing the band to practice would show Cornwall as a "place that encourages children to follow their dreams."
Cerys Plenty from the band told BBC Newsbeat: "I got home and saw the [letter] and I burst into tears because I couldn't comprehend what had happened.
"This complete rock legend is supporting us and it's all very, very real."
She added that the band were amazed by his support, and had trouble keeping the news to themselves before the letter was made public.
"He's always been considered the nicest man in rock and this has just cemented that. He's just a complete legend," she said.
"The fact that he took the time out of his busy schedule to compose such an amazing tear-jerking letter for us and for the council... it's incredible."
In response to Grohl's intervention, the local council said they were not banning the band, but asking for the music to be turned down.
In a statement the council said: "The law regarding statutory noise nuisance is based on what is reasonable and it may be that certain activities such as the regular playing of loud music are not appropriate in a residential area.
"The council is legally required to investigate once it has received a complaint about noise.
"We have not told the band to stop playing but have however advised that the sound levels are currently too high."
The band say they will continue campaigning for a community area, where bands can practice without fear.
"We just want a space where young musicians, young people can go to, feel completely comfortable, hang out on a Saturday afternoon and just make music," Cerys said.