MPs: UK must pressure Turkey to stop 'shameful' attacks on Kurds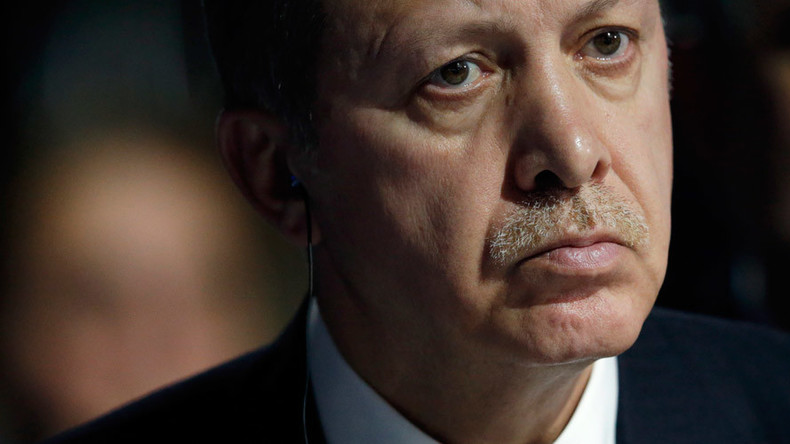 Britain should put pressure on Turkey to stop its "shameful" attacks on Kurds and improve dialogue with Russia if Islamic State (IS, formerly ISIS/ISIL) is going to be defeated in Syria, an influential committee of MPs has said.
The Foreign Affairs Committee slammed Prime Minister David Cameron for turning a blind eye to "brutal" Turkish policies aimed at suppressing Kurds both at home and in neighboring states.
The committee described Turkish President Recep Tayyip Erdogan's domestic repression of Kurds as "shameful."
The cross-party panel of MPs also called on Cameron to prioritize the fight against IS over a political deal that would see Syrian President Bashar al-Assad step down to be replaced by a transition government.
The committee's report comes two days after IS launched yet another terrorist attack in a European capital, this time targeting a metro station and airport in Brussels, killing at least 34 people.
The British government was also sharply criticized for turning a "blind eye" to Turkish repression in order to secure Ankara's cooperation on EU migration policies.
"President Erdogan's increasingly shameful domestic priorities and repressive policies have driven the PYD (Syria's main Kurdish party/grouping) and its associated YPG militia into the arms of the Syrian regime and Russia," the report said.
"Since Syrian Kurdish forces have proved effective allies in the fight against ISIL, this is working directly against shared international priorities."
The committee said the UK government should pressure Turkey to stop attacking the YPG militia, and persuade the Syrian government and opposition to unite in defeating IS, and not wait until a transition deal is struck to replace Assad.
"In the short term it is imperative that the Cessation of Hostilities be maintained, and that all parties arrive at a preliminary political accord, so they can then focus their attention on the fight against ISIL."
The committee added that Britain needs to improve its relations with Russia, especially with Foreign Minister Sergei Lavrov, to increase its influence in Syria and neighboring states.