'Downing St, you're next!' London threatened in apparent ISIS video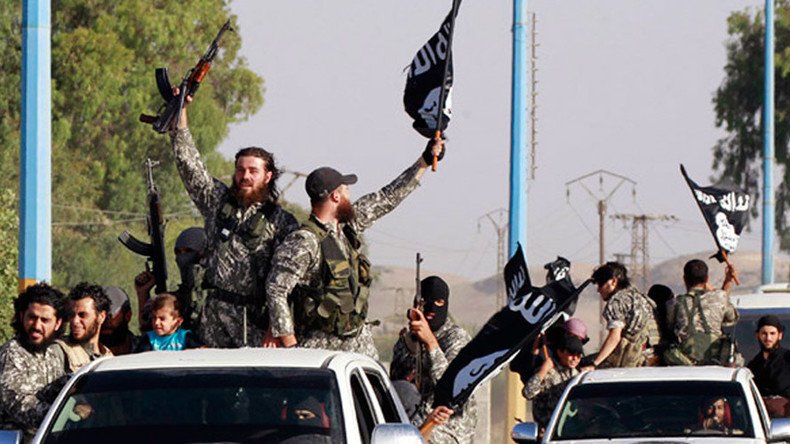 A video purportedly made by an Islamic State (formerly ISIS/ISIL) follower threatens London with a terror attack, and claims British transport and political hubs Heathrow, Gatwick and Downing Street "are next."
The video shows a man in a balaclava addressing the camera with a British accent.
"Belgium, Brussels airport... Big boom went off, innit!
"Heathrow, Gatwick, Downing Street... You're next," he says.
The unverified video comes just days after an Islamic State suicide bomb attack on Brussels killed 34 people and injured more than 200.
The attacks were carried out at Zaventem Airport and Maakbeel Metro station in central Brussels. Both took place during the morning rush hour.
Later Tuesday, Islamic State released a statement claiming responsibility for the attack.
It read: "Islamic fighters carried out a series of bombings with explosive belts and devices on Tuesday, targeting an airport and a central metro station in the center of the Belgian capital Brussels, a country participating in the international coalition against the Islamic State.
"Islamic State fighters opened fire inside Zaventem Airport, before several of them detonated their explosive belts, as a martydom bomber detonated his explosive belt in the Maalbeek Metro station.
"The attacks resulted in more than 230 dead and wounded."
In Britain, Prime Minister David Cameron chaired two meetings of the government's emergency response committee COBRA in the wake of the tragedy, and announced the country's security services would ramp up the number of armed police guarding public places.
The attack has also triggered a response from pro-Brexit MPs and politicians, who believe that leaving the EU could make Britain safer from such attacks.
The Respect Party's candidate for mayor of London, George Galloway, told RT that suspending the right to free movement could prevent further attacks on European soil.
Galloway said that Europe's "Schengen agreements should have been suspended completely after the equally foul atrocity in Paris."
IS militants are "well organized, and their murderous intent is uncheckable," he said, adding: "They care nothing about giving their own lives in order to take others."
You can share this story on social media: