Boris Johnson 'deluded' on EU regulations, Treasury chair says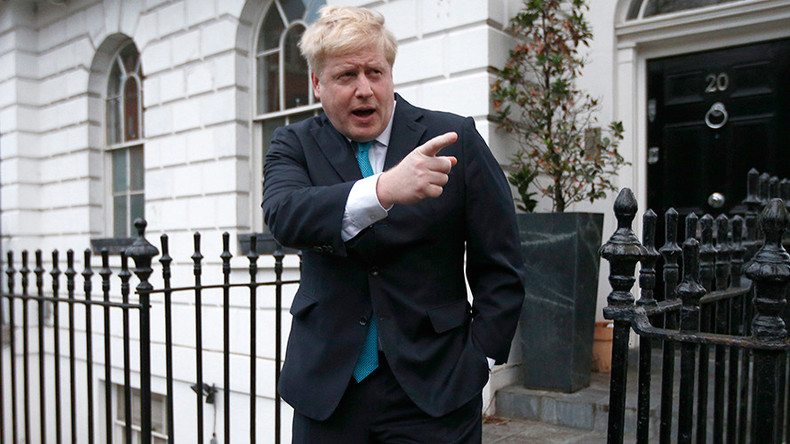 London Mayor Boris Johnson was forced to backtrack on his claims that EU regulations dictate the weight and size of coffins and prevent Brits from recycling tea bags, when he was grilled by a fellow Tory MP on Wednesday.
Johnson was left red-faced after being questioned by Treasury Select Committee Chair Andrew Tyrie on claims he made in his weekly Telegraph newspaper column.
During the heated exchange, Johnson reluctantly conceded that some claims he made about "ludicrous" EU regulations imposed on the British public were not true.
When Tyrie asked Johnson to back up his claim that EU regulations ban Brits from recycling tea bags, the London mayor insisted Cardiff Council had stopped the process because of the "overzealous" implementation of the EU's animal byproducts regulations.
Tyrie pressed Johnson further, insisting that his original claims were untrue.
"But that's an action that we can perfectly well decide whether or not to implement. It's not true though, is it, to say that there is an EU regulation or directive that prohibits people from recycling tea bags," Tyrie said.
"It would be true to say that some countries might have gold-plated, or some councils might have gold-plated, or some regional authorities might have decided to gold-plate recycling tea bag [processes]."
Johnson then backtracked on his original assertion, insisting that "without the Animal Byproducts Regulation of 2002 there would be no scope for the council to institute that prohibition."
The outspoken Brexit supporter also admitted there was no EU directive prohibiting children under the age of eight from blowing up balloons.
When Tyrie asked Johnson to clarify which EU directive prevents children from this basic party task, the London mayor cited the European Commission's website.
However, Tyrie quickly refuted Johnson's claims, quoting from the EU's Toy Safety directive which simply requires a warning to be placed on the packaging of balloons informing customers they could be a choke hazard to young children.
"Well I think even the European [Union] would be very hard put to invigilate people's households in such a way as actually to prohibit people under eight from blowing up balloons," Johnson replied.
Tyrie later tore into Johnson's claim that the EU regulates the weight and size of coffins, describing it as "a figment of your imagination."
"I have been through quite a list where I think a reasonable man would say you have either exaggerated or misrepresented," Tyrie said.
The London mayor was giving evidence to the Treasury committee on the costs and benefits of Britain's membership of the EU.
Johnson admitted that his pro-Brexit stance is at odds with most Londoners.
Johnson's appearance before the Treasury committee comes as an ICM poll indicates the campaign to leave the EU has a 2 percentage point lead over the campaign to remain.