YouTube bomb hoax prankster jailed for 9 months
Published time: 22 Mar, 2016 17:05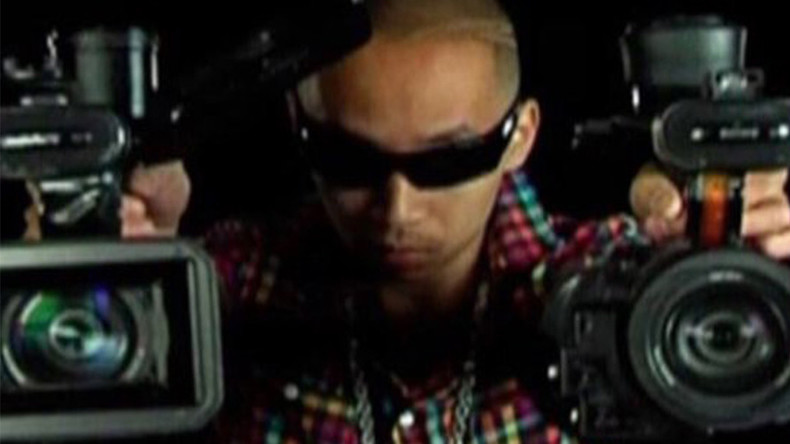 YouTube prankster "Digi Dan" has been sentenced to nine months in jail for staging bomb hoaxes and wasting police time.
The YouTuber, whose real name is Danh Van Le, filmed Londoners reacting to a suitcase with a hoax bomb. He received an additional sentence for threatening behavior while he carried out other pranks.
A 15-year-old male accomplice, who cannot be named due to legal protection for minors, was given a 12-month intensive referral order.
The video involved Le filming the boy as he approached members of the public holding a suitcase, which he reveals has a clock inside. The boy then drops the suitcase and runs away.
The prank was meant to be a tribute to Ahmed Mohamed, the 14-year-old American schoolboy who was arrested after his homemade clock was mistaken for a bomb.
Le is a co-founder of online channel Trollstation, known for filming outlandish pranks that have included football pitch invasions and impersonating police officers.
The YouTube channel has attracted almost 700,000 subscribers. Its creators have vowed to continue, despite prosecution.
"We were shocked that Danh was charged," Trollstation CEO Light, real name Endrit Ferizoli, told the BBC. "Our aim was never to get away with breaking the law. I'm sure Danh regrets ending up in prison but he never meant for anything like this to happen.
"Being arrested wasn't that much of a big deal – when they [the police] found out it wasn't serious, that there was no threat, the fact that they wanted to pursue it surprised us," he added.
Speaking to BuzzFeed, Light said the courts were penalizing a small entertainment company.
"People get off on violent things, on all kinds of things, and he had no bad history [with the police].
"They had Jackie Chan blowing up a bus on a bridge and there were no legal ramifications for that. They say that they wrote to residents [in advance of the filming] but I know for a fact that they couldn't write to every tourist in the area or someone that happened to be the area.
"That's the difference when a big company does it and when a small independent company does it."
Last month, police warned Trollstation presenters they could have been shot by police when they performed a hoax involving a fake gun.
"How bloody stupid do you want to be?" Metropolitan Police Federation chair Ken Marsh said on the BBC.
"In this world we're living in, of serious well-known threats of terrorism, I don't care if it's painted yellow, red, pink, green with spots on – you can paint a real gun like that."