Twitter outrage as pro-Brexiteers use Brussels attacks for political point-scoring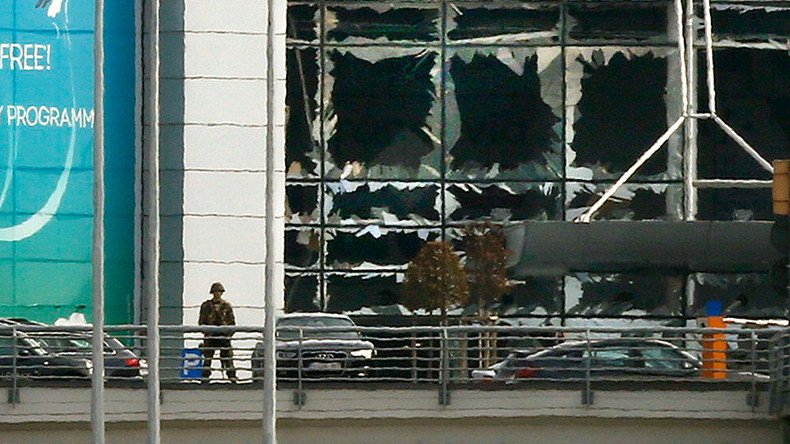 Politicians, commentators and journalists who seized upon Tuesday's terror attacks in Brussels to make a case for Britain to leave the EU have been met with outrage.
On Tuesday morning Islamic State (IS, formerly ISIS/ISIL) terrorists carried out attacks on Brussels main airport and one Metro station, killing at least 28 people and injuring more than 100.
Telegraph commentator Allison Pearson and media loudmouth Katie Hopkins both claimed the carnage proved mass immigration should be stopped and European borders closed.
But outraged social media users took to Twitter to criticize the kneejerk politicization of the tragedy, accusing Pearson of "mind-blowing insensitivity."
Hopkins also angered users for suggesting the suicide bomb attack was the fault of liberal politicians and voters, who advocate taking in more refugees from Syria and the Middle East.
UKIP MEP Mike Hookem took his opportunity to release a statement suggesting European freedom of movement poses a "threat to [British] security."
"I am appalled at the loss of life and injuries. Our thoughts and prayers go out to the families of those killed and injured," the MEP for Yorkshire and the Humber said."
"This horrific act of terrorism shows that Schengen free movement and lax border controls are a threat to our security."
He went on to make the claim that 5,000 terrorists were living in the EU having slipped in through Syria.
"There are 94 returned jihadists currently living in Molenbeek, Brussels" he insisted.
"This fact alone should alert people to the fact that open borders are putting the lives of European citizens at risk."
You can share this story on social media: