British govt may have to accept 3,000 unaccompanied child refugees after Lords defeat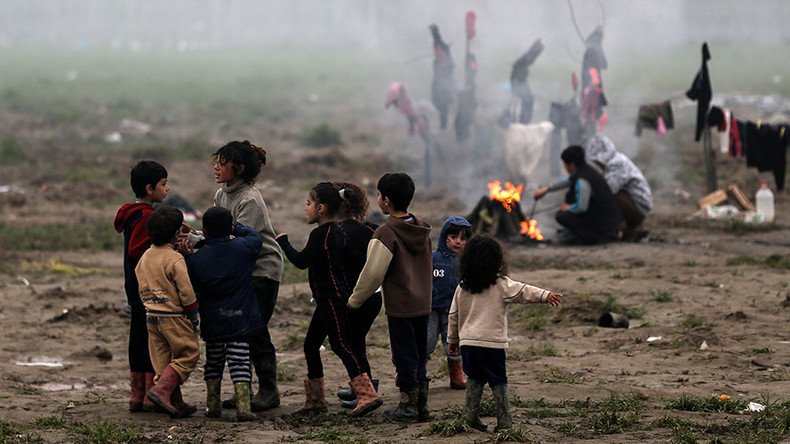 The House of Lords has defeated the government in a vote that could see 3,000 unaccompanied child refugees let into the UK.
Labour peer Lord Alf Dubs, who was himself rescued as a child after being forced to flee the Nazis, pushed for the amendment to the Immigration Bill.
He called on the government to remember the Kindertransport, which brought children at risk from Nazi-controlled Germany to safety.
He told peers vulnerable children need to be protected from exploitation, trafficking and abuse. The amendment to the bill will allow children stranded alone in Europe to enter Britain. Many are suffering in appalling conditions in Calais refugee camps.
The amendment demands that "the secretary of state must, as soon as possible, make arrangements to relocate 3,000 unaccompanied refugee children who are in European countries to the United Kingdom."
However, Prime Minister David Cameron told the House of Commons he did not support the change, saying a comparison to the Kindertransport was not a fair one.
He said: "We think it is right to take additional children over and above the 20,000 but to take them from the region and to do it with the UNHCR. And I think the unfairness of comparing child migrants in Europe with the Kindertransport is that countries like France, and Germany and Italy and Spain, these are safe countries and these are countries where anyone who claims asylum if they have family in Britain are able to come to Britain so I don't think it is a fair comparison."
Labour MP Yvette Cooper and Conservative MP Heidi Allen travelled to Calais to meet some of the estimated 450 unaccompanied children living in the camps. They both called on the government to do more.
After the Lords vote, Cooper told the Guardian: "David Cameron must now drop his opposition to helping unaccompanied child refugees in Europe. It is morally indefensible and does not do justice to Britain's proud record of providing sanctuary to those most in need."
Refugee relief charity Calais Action welcomed the Lords vote.
"We've been campaigning for this as hard as we can, and we'd just like to say WELL DONE to all of you who have spent so much time emailing peers and alerting them to the amount of support for this amendment!"
The vote also comes as three unaccompanied Syrian children arrive in the UK from Calais to be reunited with relatives.
You can share this story on social media: