Army recruits 'forced to rape each other' in hazing ritual
Published time: 21 Mar, 2016 16:31
Edited time: 21 Mar, 2016 16:41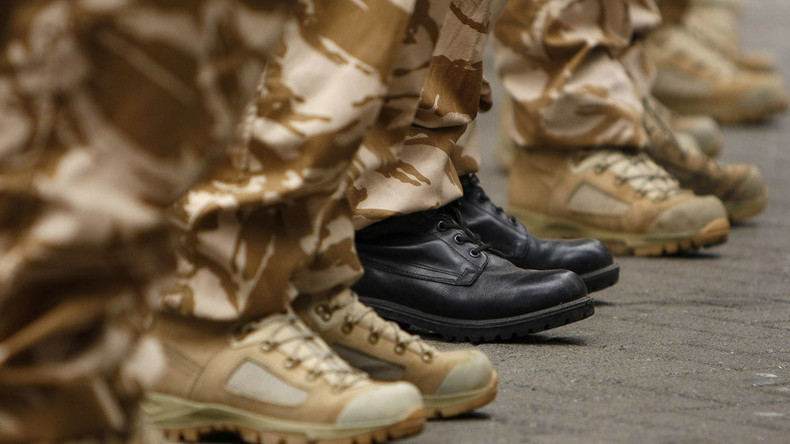 Two army recruits were allegedly forced to rape each other as part of an initiation ceremony in the Household Division regiment of the Welsh Guards.
The incident reportedly took place at Pirbright Barracks in Surrey and involved the men being forced to perform sexual acts on each other.
One the soldiers involved has reportedly been discharged as a result of the distress caused by the "hazing ritual."
A source told the Sun on Sunday the "initiation" was caught on video and passed around the unit via WhatsApp and SnapChat.
"What happens on the footage is disgusting. It was totally out of control and the older and more senior guys were obviously ordering them to do what they did.
"The two guys must both have been terrified. They had no choice in what they were doing, it was bullying at its absolute worst. People should be in jail for this.
"It is outrageous what has happened to these two. All the Companies have initiation ceremonies but none like this."
The Ministry of Defence (MoD) has denied the event took place as part of an "initiation ceremony," although it admitted an investigation took place at the time.
"We can confirm an incident did take place and details were referred to the Royal Military Police for an initial investigation.
"No allegations of coercive or criminal behavior were made.
"However this behavior is unacceptable and administrative action was taken against those present, with disciplinary measures taken against one individual."
The allegations echo testimonies at an ongoing inquest into the shooting death of Private Cheryl James at Deepcut Barracks in 1995.
James, a young female trainee, was allegedly ordered to have sex with a fellow recruit the night before she was discovered shot dead.
The inquest, which began after a 20-year-old verdict was quashed, is the second to be conducted concerning the case. The original hearing lasted just one hour, and failed to address key files that were later found in the possession of Surrey Police.