Major US spy base targeting Europe & Africa to open on British soil – Pentagon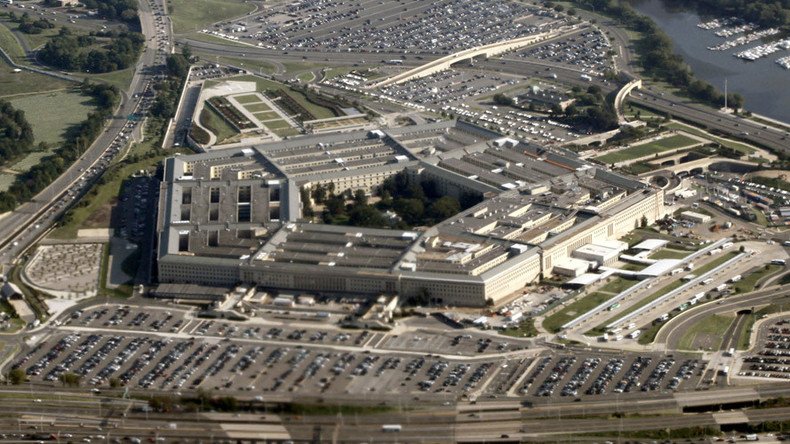 US intelligence services will reveal plans for a new £200-million center in Britain this week. The Pentagon says it will be the American headquarters for military data in Europe and Africa, targeting 50 countries.
The Joint Intelligence Analysis Centre will be at RAF Croughton near Milton Keynes, which currently houses a US Air Force base and is responsible for a third of US military communications across Europe.
Up to 1,250 staff will work there when it opens, reportedly scheduled for next year.
Currently RAF Croughton has direct links to GCHQ in Cheltenham and operates as a relay station for CIA communications and intelligence.
The US also has an intelligence base in the UK at Menwith Hill, which provides communications and intelligence support services.
According to US Air Force briefing documents, the new US center will be part of the front line of European intelligence activities and will incorporate staff from British intelligence agencies, as well as US employees.
The British Ministry of Defence (MoD) and the Foreign and Commonwealth Office (FCO) have not officially commented on the new intelligence base.
The US Air Force announced last year it would withdraw from RAF Mildenhall, RAF Alconbury and RAF Molesworth to save money. It is reducing spending by £230 million per year.
The decision to open a UK intelligence center will be controversial in America, after an appeal to open a base in the Azores islands in the north Atlantic was shelved.
A campaign, led by Devin Nunes, argued it would be cheaper to open a base on the Portuguese-controlled islands. Nunes, whose family moved from the Azores to America, is the Republican chairman of the House of Representatives Select Committee on Intelligence.
"What we are trying to do now is put some sunlight on this, so it can be exposed in the public, so people can debate and look at this again. We want thorough questions to be asked," Nunes told the Wall Street Journal.
You can share this story on social media: