Stressed, drunk & feeling fat: British teens suffer poor life satisfaction – WHO
Published time: 16 Mar, 2016 15:15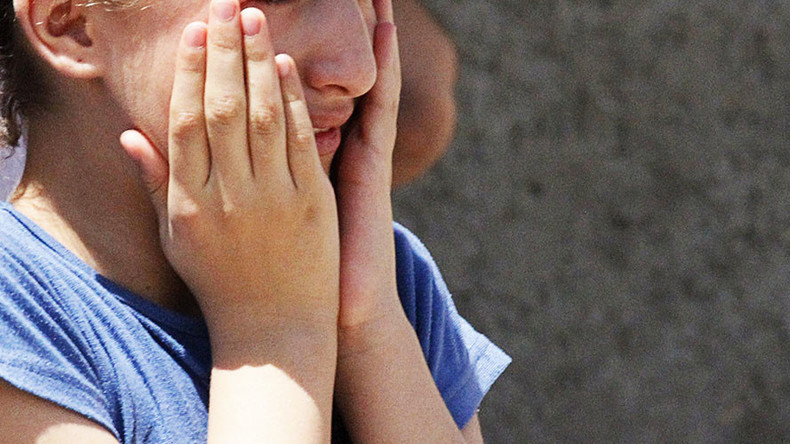 British 15 year olds are stressed, feel fat and are drinking too much according to a new report by the World Health Organization (WHO).
The study, involving 220,000 young people from 42 different countries and regions, drew some worrying conclusions for British teenagers.
The new research found 15 year olds from England, Scotland and Wales are less likely to report good life satisfaction compared to the average child from the other 42 countries.
Teenagers are particularly suffering from pressure at school with only 16 percent of girls in England saying they liked school a lot, much lower than the average 24 percent of girls in the overall study.
In Scotland the figure was even lower with a mere 11 percent of girls saying they enjoyed their school life.
The gloomy statistic stems from students feeling stressed by their education, with girls affected more than boys.
Dr Joanna Inchley, deputy director of the child and adolescent health research unit at the University of St Andrews, was worried by the results.
"Particularly concerning is the increase in school-related stress, which may be contributing to poorer mental wellbeing especially among 15-year-old girls. It is essential that we look at ways of providing support to young people to help them navigate the challenges they face during adolescence," Inchley told the Independent.
Despite obesity being higher among boys, 50 percent of English girls think they are too fat compared to only 25 percent of boys. British girls also feel less comfortable talking to their own mother.
Fifteen-year-old girls generally reported poorer mental health compared to boys.
"The findings highlight large gender disparities in health, which emerge or worsen during the adolescent years. While girls are more likely to eat fruit and vegetables and brush their teeth than boys, they report more negative self-perceptions and poorer mental well-being," said Inchley in a WHO statement.
One positive to come from the study is the rates of weekly teenage smoking and drinking halving over the last decade. However, a third of Scottish 15 year olds have reportedly been drunk on more than two occasions.
The report highlights socioeconomic factors which impact a teenager's overall life satisfaction.
Young people from the least affluent households reported lower health indicators than those from the most affluent households.
WHO regional director Dr Zsuzsanna Jakab said in a statement: "Many still face huge inequities; girls and children from lower-income families consistently report poorer physical and mental health and lower rates of physical activities than boys and children from more affluent families."