'Merkel brave for accepting refugees,' UN migration chief tells RT (VIDEO)
Published time: 16 Mar, 2016 14:34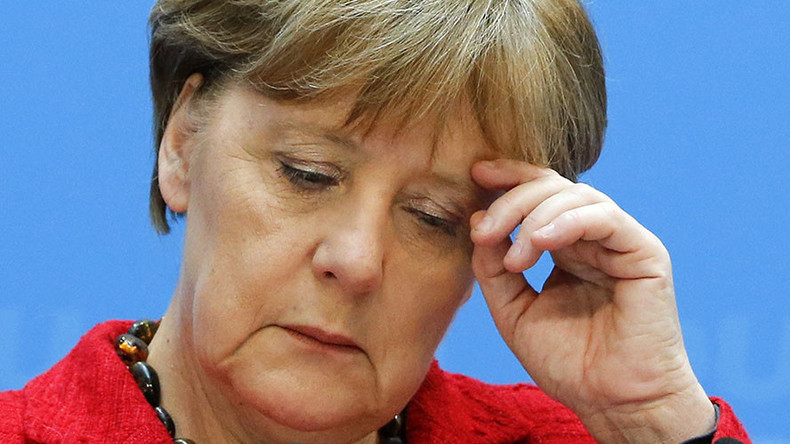 German Chancellor Angela Merkel is "a heroine" for opening her country's borders to refugees, UN Special Representative for International Migration Peter Sutherland told RT's Going Underground.
Sutherland, who works under Secretary-General Ban Ki Moon, praised Merkel's "brave" stance in treating the refugee crisis as a humanitarian issue.
The former businessman and barrister told RT's Afshin Rattansi the issue has been "traumatic" for the German people, but that Merkel has been brave in facing up to the challenge.
"I totally disagree with that view and I think the UN as an institution would do so. It is my personal view that Angela Merkel has been a heroine in this disaster," he said.
"She has taken in, in the last year, over a million people who are claiming asylum. Imagine what the reaction in other societies would be, if they had taken on a similar proportion of their population to that one million in an election."
Sutherland previously served as attorney general of Ireland, was the founding director-general of the World Trade Organization and a chairman of Goldman Sachs.
He dismissed reports in the British media that recent German elections punished Merkel for her decision to open the country to 1.1 million refugees.
"The [regional] elections which have just happened in Germany have been characterized as a devastating defeat by one British newspaper. This I think is absolute arrant nonsense.
"The reality is that 54 percent of the German people rate her as a popular [chancellor] now and the actual figures in the regions in question, in comparison to what is happening in some other European countries with far-right parties, are relatively low.
"This matter is difficult and traumatic no doubt, domestically, but she has viewed this as a humanitarian crisis, and she has said that, and she has been brave in my view in facing up to it," he added.
Merkel vowed to keep her course on the refugee crisis despite suffering defeats in two out of three states in major regional elections on Monday, in which a surprisingly large number of voters turned out for the anti-migrant Alternative for Deutschland (AfD) party.
"I am firmly convinced, and that wasn't questioned today, that we need a European solution and that this solution needs time," the chancellor said.
AfD chief Frauke Petry told RT the results were "even better" than she had anticipated and that the country "needs" her party.
"We have fundamental problems in Germany that led to this election result. In the months to come we'll show that the AfD needs to be here, that Germany needs a new alternative – and that's us," she said.