Foreign Office forced to deny plans for Libya airstrikes, troop deployments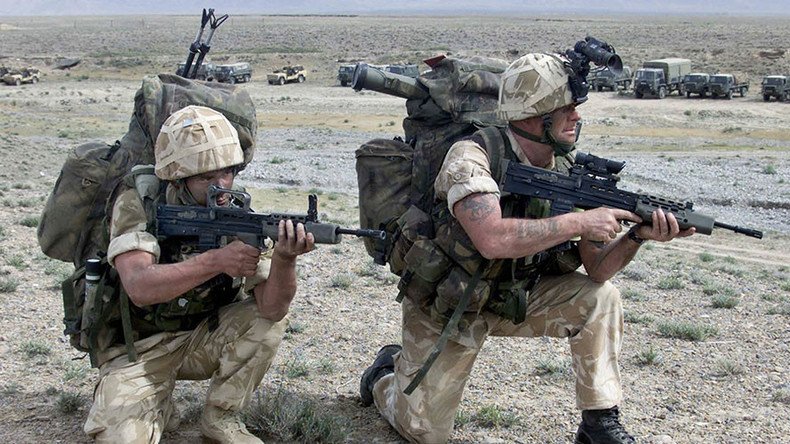 No UK troops will be deployed to Libya and airstrikes will not be extended to the war-torn North African state, the government has told the Foreign Affairs Committee chair.
The strongly-worded denial follows a letter from Crispin Blunt MP demanding clarity over rumors British bombs and troops will soon be brought to bear against the Libyan branch of Islamic State (IS, formerly ISIS/ISIL).
Blunt's committee recently toured North Africa where they met the prospective UN-brokered government of Libya.
The Government of National Accord (GNA) is expected to take up office in the near future, a move likely to lead to increased violence by rival groups.
Rumors have abounded for several months that up to 1,000 UK troops will be put under Italian command as part of a multi-national force operating in Libya.
The Tory MP claimed to have been told that the government-in-waiting's first move upon taking power would be to "request that the UK and its allies conduct airstrikes against ISIL targets in Libya."
"In the course of our meetings and discussions in North Africa, we also heard that the UK plans to contribute 1,000 ground troops to a 6,000-strong international force which will be deployed to Libya in the near future," Blunt added.
He said he had been told that the ground force would have two roles: to train the Libyan army and to provide security on the ground. The role would not involve combat operations.
In his letter to Foreign Secretary Phillip Hammond, Blunt said any such deployment was a matter for the House of Commons and demanded full disclosure.
He requested a "statement to the House on the state of the plan for any deployment of UK military forces in Libya before the defense secretary agrees the UK component of any international force and explain how this deployment is consistent with our policy objectives."
The government spokesman flatly denied airstrikes or that troop deployments were imminent.
"What members of the foreign affairs committee heard on their recent visit is wrong on a number of counts," the spokesman told the Guardian.
He said there were "no plans to extend airstrikes to Libya, nor are there plans to send British troops to provide security on the ground in Libya."
"It is therefore also wrong to suggest the defense secretary will agree any UK contribution this week," the statement added.
US President Barack Obama recently distanced himself from the 2011 war, which unseated the Gaddafi regime. He is reported to have privately referred to the ensuing chaos as a "sh*t-show" of UK Prime Minister David Cameron's making.
Challenged on the rumours of intervention in the Common on Wednesday, Cameron said that any decision on military deployment would be brought before MPs but maintained that "the UK had been right to take action to prevent slaughter" in 2011.
You can share this story on social media: