Sadistic sexual assaults ignored by Church of England – report
Published time: 15 Mar, 2016 16:54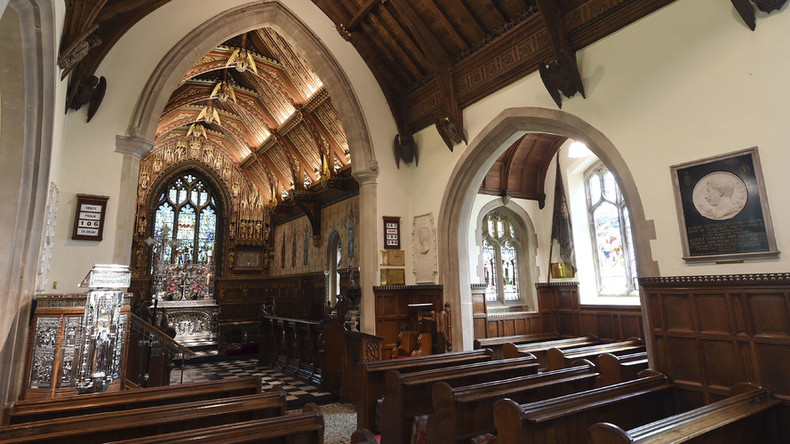 Senior figures in the Church of England failed to act after hearing about a sadistic assault, prompting the church to make sweeping reforms in the way sex abuse cases are dealt with.
An independent review, commissioned by the church, found "deeply disturbing" failures by those in positions of power who failed to act after hearing reports of sexual assault.
Over a period of four decades, senior members of the clergy ignored a survivor's repeated disclosures of a sexual assault, the report alleges. It also criticizes the Archbishop of Canterbury Justin Welby for failing to acknowledge the case.
The church said the report is "embarrassing and uncomfortable."
Among the report's conclusions is the need for training for those who receive disclosures of abuse so they can be properly recorded and appropriate action taken.
The report advocates those in senior positions receiving training.
It also says the church must ensure safety and pastoral concerns are placed above financial or reputational concerns, and "every effort should be made to avoid adversarial approach" when dealing with survivors of abuse.
In response to the findings, the church will now oblige members of the clergy to record instances of abuse when they hear about them, and take action, as well as making sure cases of abuse are treated with greater priority.
The report comes as the government's inquiry into historic sex abuse prepares to examine information relating to abuse cases of children or vulnerable adults within the Church of England.
Welby has admitted that abuse by senior church figures and within other institutions has been "rampant."
He has also made "a personal commitment to seeing all the recommendations implemented quickly," said Bishop of Crediton Sarah Mullally, who made a statement on behalf of the church.
"He thinks the situation is embarrassing and uncomfortable for the church."
She added that she is creating an action plan to implement the proposals from the report, with a view to cover education, training, communication and structural change.