Project Fear? US general says Brexit could 'weaken NATO'
Published time: 15 Mar, 2016 12:52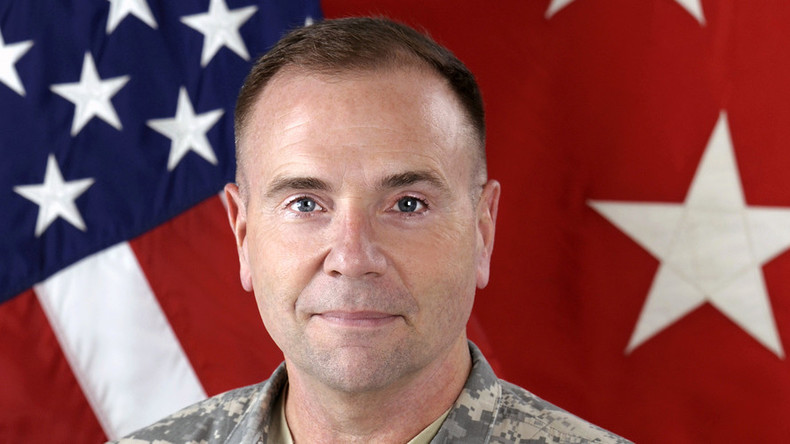 Leaving the EU could cause serious damage to the NATO alliance and leave Europe vulnerable, according to a top US general.
Lieutenant General Frederick Hodges, head of the US Army in Europe, told the BBC on Tuesday the UK's role as a "leader" in the alliance meant an 'Out' vote would be especially risky for the continent.
"The UK is such an important member of the alliance," he said.
"It is a leader in the alliance. It is a leader in Europe. The most reliable trusted friends and allies we have are all European countries and so what goes on here is of strategic interest to us."
He said that an "unraveled" EU would be certain to impact on the military alliance.
"Anything that undermines the effectiveness of the alliance has an impact on us, and so if the EU begins to become unraveled there can't help but be a knock-on effect for the alliance also," Hodges argued.
Hodges' intervention is in line with US President Barack Obama. It was reported on Monday that the President will soon visit the UK in an attempt to head off a Brexit.
A number of ex-senior officers from the British military came out in favor of continued EU membership in February, though their intervention was not without controversy.
In a letter to the Times newspaper, military notables including former Royal Air Force chief Sir Jock Stirrup, former Royal Navy Admiral Lord Michael Boyce and General Sir Mike Jackson argued "within the EU, we are stronger."
Also added to the letter, allegedly orchestrated by No 10, were the signatures of Field Marshall Lord Bramall and General Sir Mike Rose. Both took issue with their inclusion a day after the letter's publication.
Rose, who once commanded British Special Forces, later told Sky News he did not agree with the letter because "in recent years we've seen the EU erode our sovereignty."
Bramall, 92, said "it is not the kind of letter I would have originated myself."
He told the Telegraph the "Prime Minister's Office presented me with a fait accompli, saying that many other senior officers had agreed to sign it."