Legalize Cannabis! Lib Dems call for end to pot prohibition
Published time: 14 Mar, 2016 15:06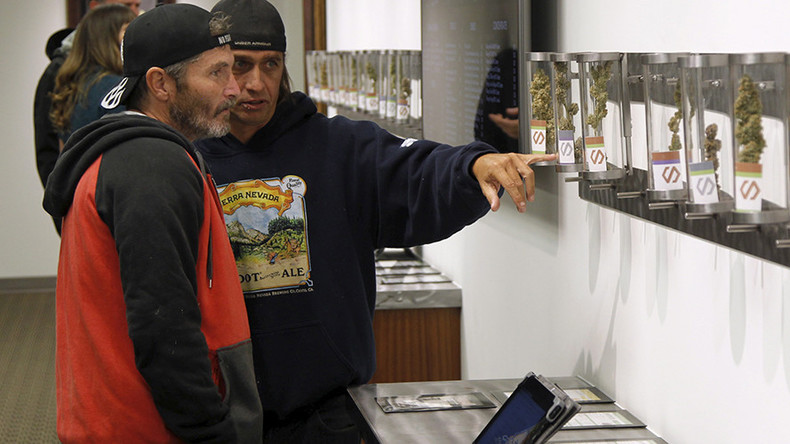 Cannabis should be sold lawfully in the UK, the Liberal Democrats have said in a major policy announcement making them the first party in the UK to support the legalization of marijuana.
Party members voted overwhelmingly in the spring conference at the weekend to back cannabis legalization.
The Lib Dems claim selling the drug from regulated shops and clubs could generate up to £1 billion (US$1.43 billion) in revenue for the Treasury, while also cutting drug-related crime and associated costs to the taxpayer.
The move, which is the party's first major policy announcement since becoming leader of the Lib Dems in July last year, would also give households the legal right to grow marijuana at home for personal consumption.
Lib Dem Health spokesperson Norman Lamb MP said he supported the motion because the war on drugs has been a "catastrophic failure."
"I'm very proud this party has taken a principled stand and led the way. The war on drugs has been a catastrophic failure.
"We give billions of pounds every year to organized crime; too many people have lost their lives in places such as central and southern America and we criminalize thousands of people, blighting their careers. When people buy cannabis from criminals, they have no idea what they are buying.
"No criminal is interested in your welfare. So regulating the sale of cannabis, controlling the potency and taking the trade away from criminals makes sense in terms of public health and community safety," he added.
As part of the policy, the Lib Dems would create a new regulator to oversee the market.
Cannabis would be sold to over-18s in plain packaging with clear health warnings, while vendors in the 'pot shops' would be trained and licensed.
The Lib Dems based their new policy on the US, where three states have legalized marijuana and another 10 are expected to decriminalize next year.
Colorado became the first American state to legalize the sale of the drug in 2014, followed by Oregon, and Washington. Canada is expected to follow suit in the coming years, after the ruling government vowed it too would legalize cannabis.