'SAS: Are you tough anymore?' Special forces soldiers have gone 'soft,' historian claims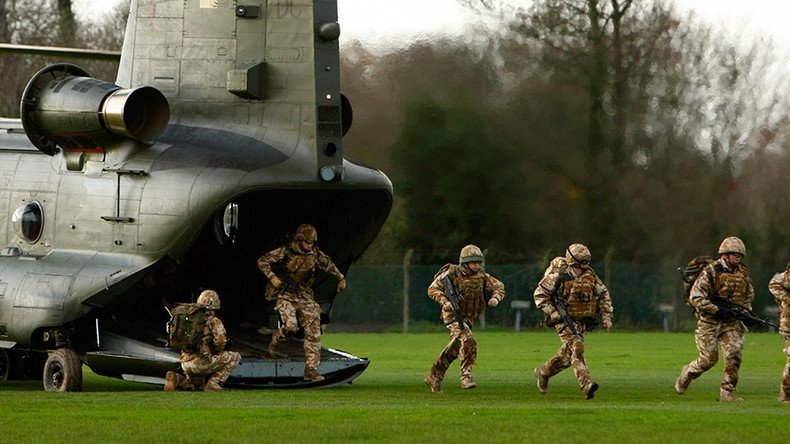 Today's Special Air Service (SAS) soldiers may be more musclebound and better equipped than their Second World War predecessors but they are 'soft' by comparison, an historian has claimed.
Historian and author Gavin Mortimer made his comments at a literary event in Dubai while promoting his new book on the WWII origins of the famous elite unit.
He said those who had served in SAS's predecessor – the Long Range Desert Group (LRDG) – in the 1940s were "leading a life of hardness that we are no longer aware of."
Mortimer said that "deep down" modern soldiers are "not as hard because life today, if you live in the West, is pretty soft compared to what it was."
He revealed he had debated the issue with the senior Royal Marine in the Special Boat Service (SBS) in 2015. The marine unit is a long-standing rival of the army regiment.
"I had this discussion with the RSM [regimental sergeant major] of the SBS last year, and we agreed that no they're not as tough," said Mortimer.
He added that while today's army special forces have "bigger muscles and better equipment" they were simply "not as hard" as the original members of the unit who were "scrawny" and used to lives of hard toil.
SAS training methods have recently come under intense scrutiny following an inquest into the deaths of three reservists during a selection march on the hottest day of 2013.
The Health and Safety Executive (HSE) reported on March 2 that the Ministry of Defence (MoD) would be censured for neglect following the deaths of Edward Maher, Craig Roberts and James Dunsby.
Censure means if the MoD did not enjoy Crown Immunity it would be prosecuted.
"Despite its crown status, the MoD is not exempt from its responsibilities as an employer to reduce the risks to its employees as far as reasonably practicable," the HSE told the BBC.
"But for crown immunity, the MoD would have faced prosecution for the failings identified."
You can share this story on social media: