Irish reunification? Brexit could revive national question, says Sinn Fein
Published time: 11 Mar, 2016 16:40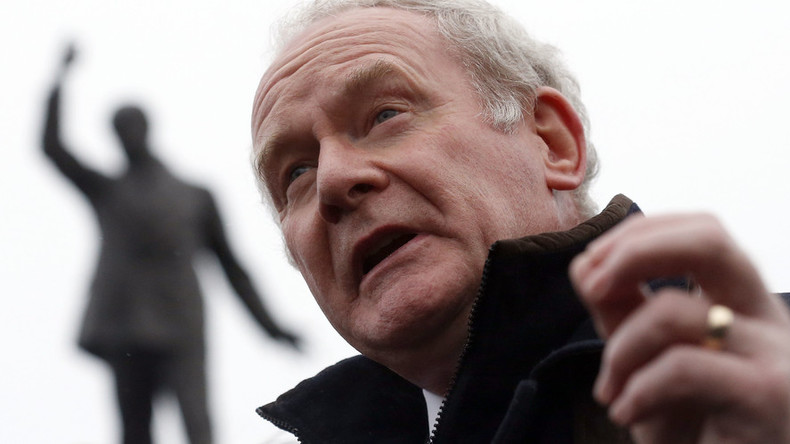 Britain leaving the EU should trigger a vote on Irish reunification, according to Sinn Fein's Martin McGuinness.
The party's deputy first minister said a Brexit would be a "negative development," representing a "political and economic game-changer."
"Ireland's place, north and south, is in Europe and leading change in Europe," McGuinness told the Guardian.
"If Britain votes to leave the European Union then that could have huge implications for the entire island of Ireland and, given all the predictions, would run counter to the democratic wishes of the Irish people."
The only large Northern Irish party campaigning to leave the EU are the Democratic Unionists. Sinn Fein, the SDLP and the Ulster Unionists are all campaigning to remain.
McGuinness said the 1998 Good Friday agreement contained provisions for a border poll in the event of a Brexit.
"If there is a vote in Britain to leave the EU, there is a democratic imperative to provide Irish citizens with the right to vote in a border poll to end partition and retain a role in the EU," McGuinness said.
On Friday, peer and hotelier Lord Rana warned that a Brexit would do substantial damage to Northern Irish tourism.
"It will be the worst thing to happen for the Northern Ireland economy especially," the Indian-born businessman told the Belfast Telegraph.
"I am very, very concerned. Our tourism industry has been doing well despite the downturn. Leaving the Common Market would be very bad for our industry."
He said leaving would create travel restrictions for European visitors which would "not be helpful in our industry."