British jihadists unmasked in ISIS file leak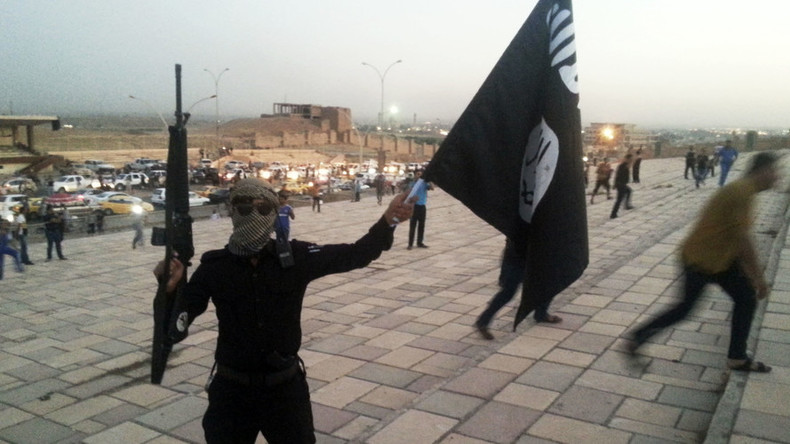 Leaked Islamic State membership files have exposed a number of British jihadists, recruiters and fighters in Syria and Iraq previously unknown to the UK public.
Newly revealed jihadists include fighters from Arsenal and Finsbury Park in north London, one of whom is an as yet unknown young Italian.
Fourteen Islamic State (IS, formerly ISIS/ISIL) recruitment forms were passed to the Guardian by German newspaper Süddeutsche Zeitung. The forms include names, dates of birth, home towns and recruiter details.
At least half of the names in the forms dealt with British jihadists already known to the public and include a group of fighters known as the 'Bangladeshi Bad Boys.'
Ifthekar Jaman was the most notorious member of the group, after giving a BBC Newsnight interview in November 2013 in which he said: "I am ISIS. This is the group I am with. We are trying to establish the law of God, the law of Allah."
The leaked files list Jaman's date of entry into Syria as May 9, 2013. The privately educated jihadist was killed in fighting in December of the same year.
A batch of leaked IS documents with the names of 22,000 militants from 51 countries was passed to UK security services this week. The papers, which were obtained by Sky News via a defector, could expose terrorists planning attacks in Europe.
Germany's Federal Criminal Police (BKA) announced it had obtained documents disclosing jihadist identities, which could be the same forms Sky News was given access to.
Among those exposed as IS affiliates in the leak is Omar Bakri Mohammed, a north London cleric dubbed the 'Tottenham Ayatollah.'
Bakri was barred from returning to the UK after traveling to Lebanon in late 2005, where he is currently serving a 12-year jail sentence for terror offences.
Bakri lived in north London for 20 years prior to being shut out of the UK, during which time he made several controversial comments, including issuing a fatwa on novelist Salman Rushdie and support for terrorism.
Bakri's daughter, Umm Bilal Fostok, 27, said her father was being vilified and questioned the documents' authenticity.
"I don't think I have ever heard my dad ever saying anything like that [fight jihad]," she said.
"He used to say 'support your brothers in any country where people are being killed you should help them'. But I have never heard him tell people to go to Syria.
"I am not in touch with him. It is very difficult to call him in jail."