Security firm G4S divests from Israel, denies caving to BDS movement pressure
Published time: 10 Mar, 2016 16:43
Edited time: 10 Mar, 2016 16:54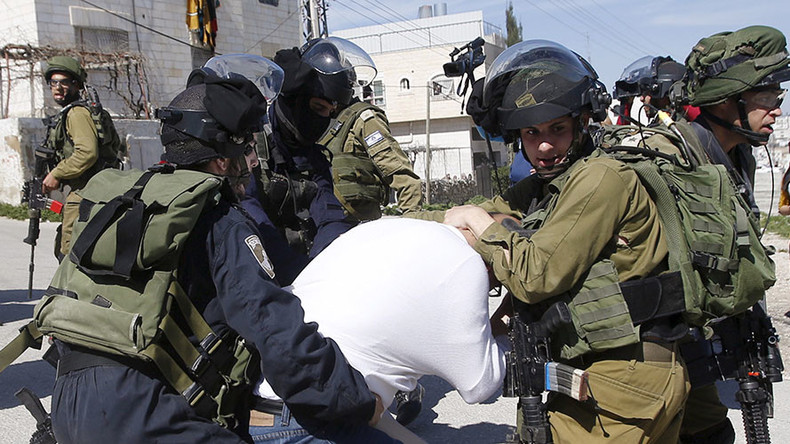 G4S, the world's largest private security company, has announced plans to sell its operations in Israel within the next two years, citing commercial considerations. It denies being influenced by pro-Palestinian BDS campaigners. 
The British firm, which employs 8,000 people in Israel, said on Wednesday it would be selling off its business for "entirely commercial reasons," dismissing speculation that pressure from Palestinian rights campaigners had anything to do with the decision.
The company said the move was part of wider program of sales, including 60 other businesses.
However, activists involved in the Palestinian boycott, divestment and sanctions (BDS) movement welcomed the news, claiming that civil society pressure was responsible for the pullout.
War on Want militarism and security specialist Ryvka Barnard said: "G4S's announcement proves that campaigning works, yet we will continue to pressure G4S until it ends its involvement in abuse entirely."
Mahmoud Nawajaa, a spokesperson for the Palestinian BDS National Committee said: "BDS pressure is making some of the world's largest corporations realize that profiting from Israeli apartheid and colonialism is bad for business."
"Investment fund managers are increasingly recognizing that their fiduciary responsibility obliges them to divest from Israeli banks and companies that are implicated in Israel's serious human rights violations, such as G4S and HP, because of the high risk entailed. We are starting to notice a domino effect."
Veolia, G4S, Ahava, a half dozen academic associations, dozen of campus divestment bills, 100s of artists in support. BDS is making moves

— Remi Kanazi (@Remroum) March 10, 2016
Activists have been criticizing the security giant's work in the region for years, accusing the company of complicity in human rights violations and breaches of international law. The firm supplies security equipment and services for use at Israeli prisons, checkpoints and Israeli settlements in the West Bank.
The announcement comes nearly two years after the firm pledged not to renew its contracts with the Israeli prison system shortly after the Bill Gates Foundation and the US United Methodist Church divested from the company.