'I'd definitely come back!' Prisoner's Trip Advisor-style review of Grimsby police cell goes viral
Published time: 10 Mar, 2016 14:44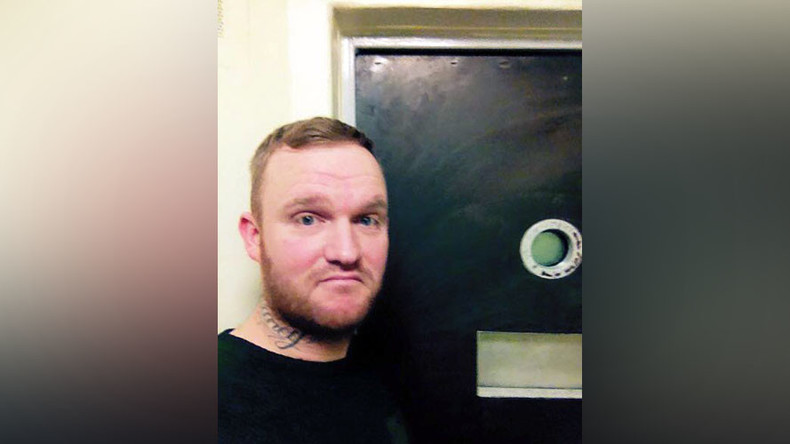 A man who spent a night in cells at a local police station has posted a Trip Advisor-style review of his 'four star' experience.
Christian Willoughby, who was arrested for a 'misdemeanor' by Grimsby police, managed to sneak his iPad into his cell. His snaps went viral.
Despite the all-day breakfast that "lets it down really," Willoughby seemed to enjoy his stay and said: "I'd definitely come back."
"Had my own on-suite room and butler ... Who would come with tea and newspapers. Room was nice, the minimalistic idea was a nice touch. It was secure and safe," he wrote on his Facebook page.
Willoughby seemed grateful for his arrest, describing the cell as an "ideal place for winding down after a hard day."
He even praised the cell for its secure environment.
"It was secure and safe ... Quadruple glazing and security door."
Prison staff may take some solace in the positive review they received.
"The staff are pleasant enough," wrote Willoughby.
Humberside police is treating the incident as a security breach.
The mystery as to how the suspect managed to smuggle his tablet into the cell is under investigation.
Humberside Police Chief Inspector James Glansfield said: "These appear to have be taken by a prisoner while in custody on Wednesday 9 March.
"We take any such breach of security and detainee safety extremely seriously and will be carrying out a review of our detainee management to identify any lessons learned and prevent further reoccurrences in the future."