Anti-extremism measures 'could go seriously wrong' – English cardinal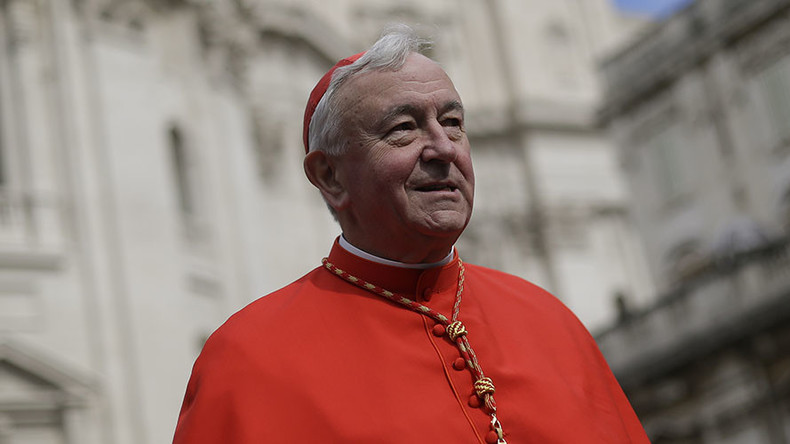 Britain's anti-radicalization strategy, Prevent, may foster mistrust and alienate Muslim communities, English cardinal Vincent Nichols said at an interfaith event.
Speaking at a lecture alongside Jewish and Islamic leaders on Tuesday night, Cardinal Vincent Nichols warned that the controversial Prevent program, which requires public institutions such as schools and hospitals to report suspected radicalism to the authorities, may be a counterproductive strategy.
"There is no doubt that the threat of active terror is real … But my impression is that we are at a very delicate point at which the defining of extremism could go quite seriously wrong," the cardinal said in response to former Business Secretary Vince Cable, who asked whether the government's Prevent strategy went too far in addressing "non-violent extremism."
"It could become far too embracing, far too expressive of simply current social consensus," he said. Cardinal Nichols rejected the narrow definition of "British values" as part of the battle against extremism and argued for a broader, more spiritual understanding of these values.
The cardinal's criticisms of Prevent echoed those of campaigners who have long decried the scheme as ineffective and dangerous. The program has come under fire by the UK's terror watchdog, David Anderson QC, who said last month: "The lack of transparency in the operation of Prevent encourages rumor and mistrust to spread and to fester."
Critics point to such incidents as the 10-year-old Muslim school boy who was questioned by police earlier this year after mistakenly writing that he lived in a "terrorist house" rather than a terraced house, as evidence of the program's clumsy and heavy-handed approach to combating radicalization.
Cardinal Nichols was joined at the lecture, hosted at the Archbishop's House in London, by Chief Rabbi Ephraim Mirvis and leading Islamic scholar Maulana Sayed Ali Raza Rizvi to discuss "Living as a Creative Minority in the UK."
The leaders discussed the need for minorities to integrate into their adopted communities but not assimilate.
Rabbi Mirvis said: "Minorities are responsible to maintain their own traditions, to be proud of their background, loyal to their faiths, and at the same time to be proud members of their countries."