Discrimination against Gypsies & Travelers 'common' in Britain – human rights commission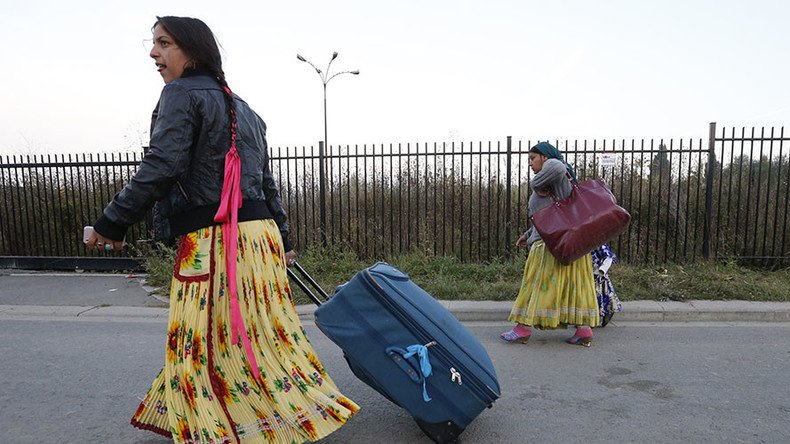 Institutional discrimination against Gypsies and Travelers is rife in Britain with the public, police and authorities "locking out" the groups from society, a damning report from the UK's human rights watchdog has warned.
It reveals that in spite of their status as an ethnic minority group, many Gypsies and Travelers choose to hide their identity when applying for jobs, over fears they may be discriminated against.
The report, published on Wednesday by the Equality and Human Rights Commission (EHCR), said the findings should be a "wake-up call" for the government, saying Gypsies and Travelers are some of the most disadvantaged minorities in British society.
Titled "Is Britain Fairer?" the report examines changes in equality and human rights in Britain over the past five years. It said the most disadvantaged groups were being "left behind" in social mobility trends and noted inequality is becoming more noticeable.
As well as Gypsies and Travelers, disadvantaged groups include asylum seekers and homeless people. All the groups lack access to healthcare, face stigma and suffer deprivation, the report found.
Gypsies and Travelers face "multiple disadvantages" in institutions including education, health and justice, with Gypsy children more likely to be excluded from school or get the minimum number of GCSEs.
They also face lower life expectancy, high infant mortality rates and high levels of anxiety and depression compared to other social groups.
The report found Gypsies and Travelers are "considerably overrepresented" in prisons, making up four percent of the total prison population.
CEO of the Traveler Movement charity Yvonne MacNamara called discrimination against the minority groups "as appalling as it is ubiquitous and mundane."
"A lot of our work is highlighting, challenging and making public the racism and discrimination which exists in all areas of our civil institutions, national and local government, commercial service provision, the police and the criminal justice system, the mainstream media and social media. The Commission's report covers them all and its conclusions are damning."
Rebecca Hilsenrath, the EHRC's chief executive, said the findings revealed by the report should act as "a wake-up call for the government."
"Our society is failing people in vulnerable situations and needs to do more to ensure everyone has better life chances," she said.
"If we don't, we risk perpetuating a two-tier society where some people are locked out or cut further adrift, damaging community cohesion and increasing social isolation."
You can share this story on social media: