Child abuse cases up 30% in UK – NSPCC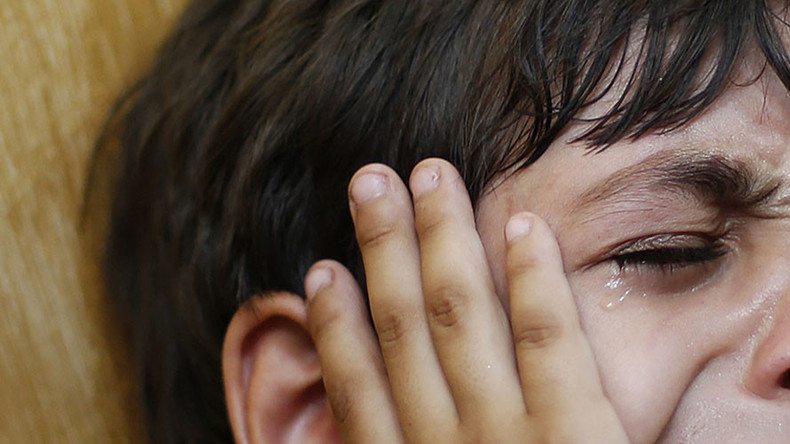 Reported child abuse cases in the UK have risen by over 30 percent in the last year, with an average 124 cases reported per day, new research has shown.
The figures, obtained by the National Society for the Prevention of Cruelty to Children (NSPCC) by surveying 45 police forces across the UK, include offenses such as rape, sexual assault and grooming.
"The continuing rise in reported sex offences against children is deeply worrying and shows what a rampant problem it is," NSPCC Northern Ireland chief Neil Anderson said.
"Sexual abuse can shatter a child's mental health. It can leave them anxious, depressed and even suicidal."
Almost 11,000 victims were found to be aged below 10 when the abuse was reported, while some 2,500 were younger than five. The figures indicate that girls are four times as likely to be abused as boys, with 2,675 sexual reported on boys compared with 8,387 on girls.
The NSPCC explained that predators are increasingly using the internet to search for and harm children.
"The internet has opened up new opportunities for abusers to groom children, view indecent images and watch and direct live sexual abuse of children, and we need to understand the impact of this," National Police Chiefs' Council lead for child protection Chief Constable Simon Bailey said.
The organization also suggested other factors, including changes in how abuse is recorded by police and victims' growing confidence in reporting abuse in the wake of high-profile child abuse scandals, may account for the dramatic rise.
As police forces work to improve their response to sexual abuse allegations, "colleagues working in social care, education, and health need to work together to stop abuse before it happens," Bailey added.