Oxford Labour students accused of anti-Semitism
Published time: 7 Mar, 2016 13:42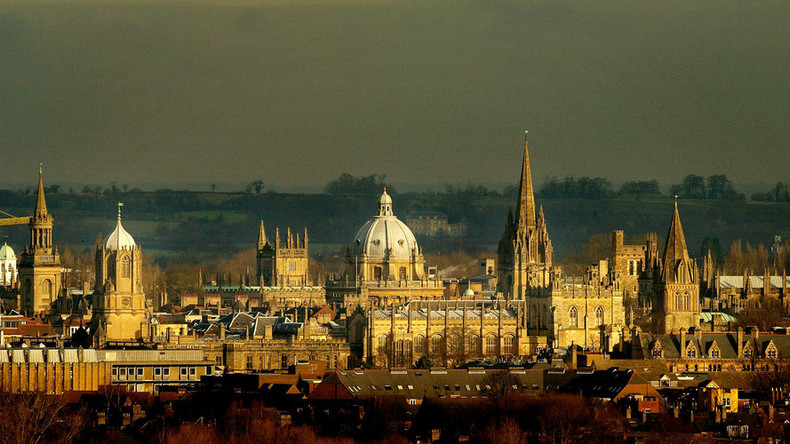 Oxford University's Labour Students club has been accused of branding Jewish students Zionists, calling the Auschwitz death camp a "cash cow" and singing songs about missiles over Tel Aviv.
According to testimony seen by the Sunday Times newspaper, the resulting investigation by the Labour Students organization saw no disciplinary action brought, leading students to lose faith in the inquiry.
The investigation is reported to have ended ten days ago. Findings were not made public.
Members of the Oxford Labour Students society allegedly condoned a spate of synagogue attacks carried out in 2014 and mocked mourners of those killed in the January 2015 Paris supermarket attack.
Anonymous Jewish students, who claim to have been branded "Zios" by Labour activists, told the Times it was "absolutely appalling that the party is trying to cover this up."
"There has been a long and proud tradition of center-left Jews in the Labour Party and that is being lost for a generation," they said.
Russell Langer, campaigns director of the Union of Jewish Students, told the Times: "The severe allegations of anti-Semitism in one of the most prestigious university Labour clubs in the country must be investigated properly, regardless of subsequent controversies within the party."
A spokesman for Labour Students told the paper that the case had been referred to Labour peer Baroness Royall.
Opposing sides over the issue of Israeli occupation of Palestine regularly clash over definitions of anti-Semitism and anti-Zionism.
In late February campaigners kicked off the annual Israeli Apartheid Week by plastering the London Underground network with posters highlighting the plight of Palestinians.
The posters, which appeared throughout the London Underground, claim British arms were used to slaughter civilians during Israel's 2014 war on Gaza, quipping: "Apartheid is Great Britain."
Yair Lapid, leader of the Yesh Atid party, described the ads as "anti-Semitic, anti-Israel signs calling us an apartheid state, accusing us of torturing children, or murder, of terrible things."