Like! Facebook agrees to pay millions in UK tax
Published time: 4 Mar, 2016 10:42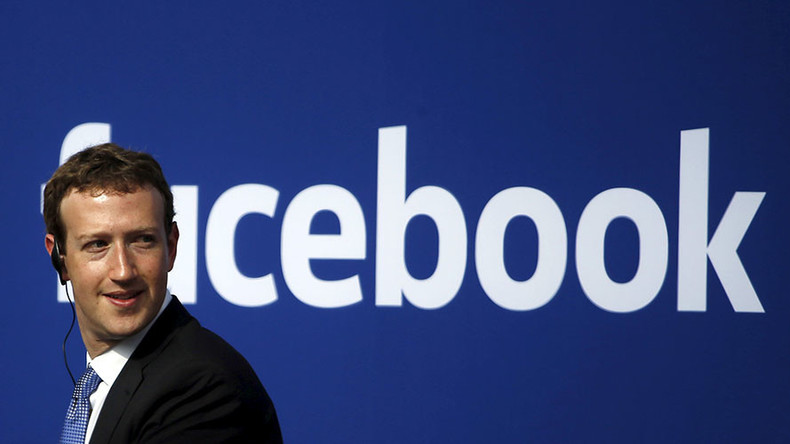 Facebook has consented to pay taxes to the British government on its advertising revenues after coming under fire for avoiding millions of pounds of taxation.
Sources within the social media giant told the BBC it will no longer route sales through the Republic of Ireland for its largest advertisers, including major supermarket firms Tesco and Sainsbury's. Smaller business sales where advertising is booked online will still be routed via Dublin.
The company's UK advertising revenue will be subject to corporation tax, which stands at 20 percent on all profits. In 2013, Facebook paid no corporation tax at all on an estimated £223 million (about US$314 million) in revenue.
Channel 4 News revealed on Friday that Facebook paid just £4,327 taxes in 2014, while the following year Her Majesty's Revenue and Customs (HMRC) somewhat farcically paid the social media giant £27,000 for adverts telling people to pay their taxes.
The £4,327 figure is £1,000 less than the average UK worker paid to the taxman over the same period.
Facebook paid this amount of tax in 2014 because it made an accounting loss of £28.5 million after paying out more than £35 million to its 362 UK-based staff in a share bonus scheme.
Globally, the company made a profit of £1.9 billion on revenues of £8.2 billion in 2014 and today is said to make a profit of more than £1 billion every three months
The social media giant will put its new tax arrangements in place from the start of the new tax year in April, meaning its first higher tax bill will be paid in 2017.
Executives at Facebook were informed on Friday morning about the changes.
"On Monday, we will start notifying large UK customers that from the start of April, they will receive invoices from Facebook UK and not Facebook Ireland," an internal post, seen by the BBC, says.
"What this means in practice is that UK sales made directly by our UK team will be booked in the UK, not Ireland. Facebook UK will then record the revenue from these sales. In light of changes to tax law in the UK, we felt this change would provide transparency to Facebook's operations in the UK.
"The new structure is easier to understand and clearly recognizes the value our UK organization adds to our sales through our highly skilled and growing UK sales team."
Tech giant Google came under intense criticism last month when it announced a 'sweetheart' tax deal with the British government. The arrangement meant Google paid just 3 percent tax on profits over the past 10 years.