Soldiers unprepared for war due to restrictive health & safety rules – senior general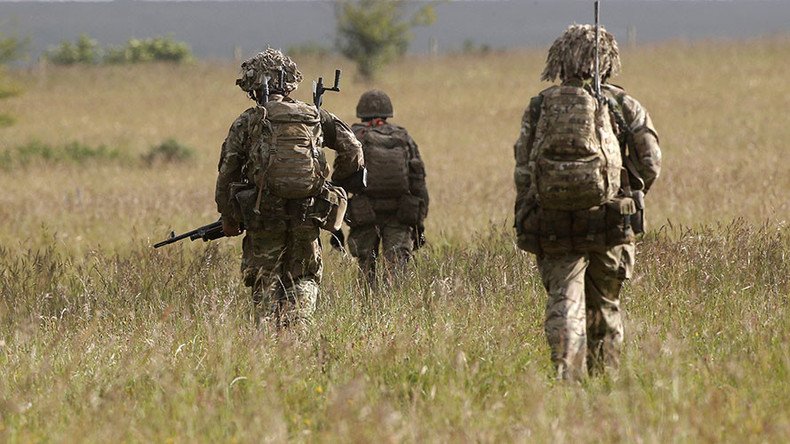 British Army soldiers are unprepared for war because of an over-application of health and safety rules, which prevent troops from going to "the edge of what is humanly possible," a senior general has said.
General Sir Richard Barrons told the Telegraph that health and safety rules are being misinterpreted in some parts of the armed forces, so soldiers are not receiving proper training in how to use weapons.
The Commander of Joint Forces Command said there is a "very real risk" troops will become "useless" rather than just "safe" as a result of the changes.
His comments came as Ministry of Defence (MoD) officials were grilled by Parliament over several deaths during military training exercises in recent years.
Damning figures revealed the scale of training deaths across the armed forces last July, with 125 soldiers, sailors, marines and airmen killed since 2000 in shooting, crushing and drowning incidents.
The Army proved to have the worst record for training fatalities with 86 deaths. The Royal Navy, which includes the Royal Marines, has suffered 22 deaths during exercises in the last decade and a half.
Barrons acknowledged there were some positive effects of the regulations, including "a better culture and professional approach to safety and training."
However, he feels the rules are too restrictive.
"I think it has had both positive and negative effects. The positive effects are it is breeding a better culture and a professional approach to safety and training," he said.
"But I do think that in the middle and lower levels of the armed forces we are beginning to see a misinterpretation of what the Health and Safety Executive and the legislation actually means in the way that people are bearing down on risk in training, and particularly in the operation of equipment and live ammunition.
"And my own view of this is that it is now necessary to have another go at this culture because we are in some areas acquiring a set of restrictions on particularly training, which are making people operate their equipment in such a narrow way they are not ready to go on operations."
Barrons said that special forces recruits in particular need to be "obsessively, aggressively mercurially determined to win."
He added they must be able to operate "at the edge of what is humanly possible" if ever deployed in combat.
Barrons' comments could be seen as ill-timed in light of the current second inquest into the shooting death of recruit Cheryl James at the Army's Deepcut training camp in 1995. The original verdict was one of suicide.
Three other recruits died of gunshot wounds at the camp between 1995 and 2002. Lawyers for the James family have raised allegations that recruits were abused, pimped out and female trainees seen as a sexual challenge by instructors.
You can share this story on social media: