Border closures, tear gas & rubber bullets not a 'strategic response' to refugee crisis – SNP
Published time: 2 Mar, 2016 16:28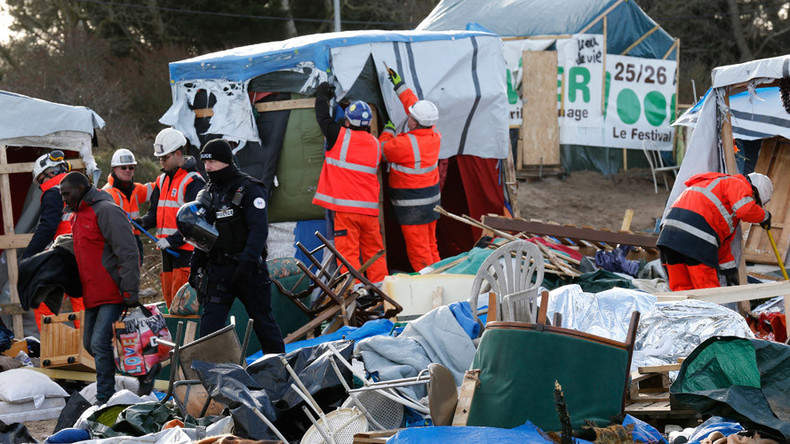 Closing borders and firing tear gas is not the way Europe should deal with the ongoing refugee and migrant crisis, the Scottish National Party's (SNP) asylum spokesperson has told MPs.
Speaking in the House of Commons, Stuart C. McDonald said EU countries should focus on resettling refugees rather than imposing measures to stop them moving across the continent.
His remarks come as the UN's refugee agency (UNHCR) warns Europe faces a humanitarian crisis, and French authorities begin to demolish the 'Jungle' camp near Calais.
McDonald said countries should deal with the "unfolding tragedy" by granting more visas, looking at expanding family reunification and allowing private sponsorship for refugees.
"Border closures, tear gas and rubber bullets do not amount to the required strategic response," he said.
"And isn't it obvious, as the UN has pointed out, that Greece cannot manage this situation alone?
"So will you please now agree with the United Nations that it remains absolutely vital that the European agreements on relocation are prioritized and implemented? If not, then just who is it that the government thinks should take on this responsibility?
"Is it the government's position that Greece alone should shoulder that responsibility?
"On the other hand, if you do agree that the challenge should be shared through relocation, then how can the UK government defend not playing its part in that?" he added.
In response to the comments, International Development Secretary Justine Greening said the government welcomed extra support announced by the EU to help countries like Greece who are struggling to cope with the influx of refugees.
She added that the move was "precisely" what the UK is already doing in Europe.
"I welcome the announcement that has just come out of the EU today around the step-up in support that would be provided for refugees arriving in Europe itself," she said.
"I should say it's literally just been made as an announcement but our initial look at what it's suggesting needs to take place at a greater scale.
"It's precisely the response that the UK has already put in place here in Europe, it's very much focused on enabling fantastic NGOs who are already there on the ground to do a better job, enabling the UNHCR to do a stronger job on particularly processing and registering of refugees."
However, her remarks come as French authorities face mass protests in Calais as the demolition of the camp begins.
Demolition firms are razing part of the camp, which houses 3,500 people, and asking inhabitants to move into a permanent container camp near the site.