European sovereign debt crisis could cause Eurozone implosion - ex-BoE chief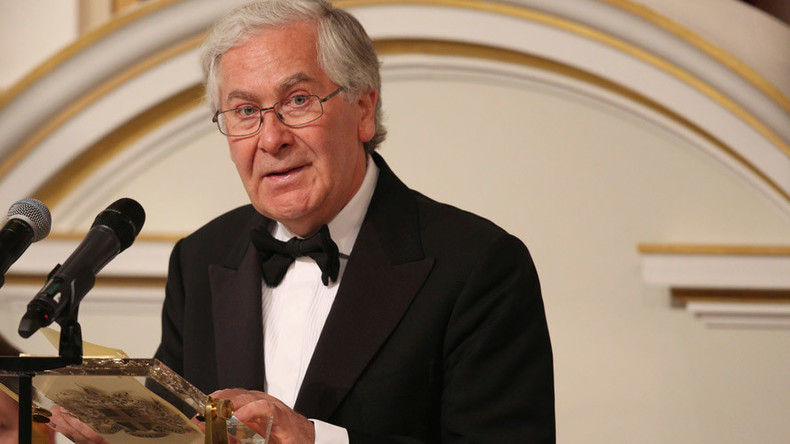 Political instability arising from European states' crippling debt burdens may lead to the Eurozone's implosion, ex-Bank of England (BoE) governor Mervyn King has said.
The former central banker and staunch Euroskeptic made the prediction in his latest book, The End of Alchemy: Banking, the Global Economy and the Future of Money.
The newly published work, which is being serialized in the Telegraph, calls for tighter Eurozone integration and significant debt write-offs for Europe's most austerity-stricken states. However, it also acknowledges such a policy path is dependent on stronger EU states' willingness to bail out their debt-shackled neighbors.
Ex BOE chief King: "Only a fundamental rethink of how we...organise our system of money and banking will prevent a repetition of the crisis"

— Pieter Cleppe (@pietercleppe) February 28, 2016
In its pages, King argues Europe's monetary union has created a "dangerous" cocktail of conflicts between bureaucratic EU elites and sovereign states.
He predicts that peripheral EU nations will grow weary of the effort needed to sustain membership of the Eurozone, despite the fact an exit could breed chaos and plummeting living standards.
"If the alternative is crushing austerity, continuing mass unemployment, and no end in sight to the burden of debt, then leaving the euro area may be the only way to plot a route back to economic growth and full employment," he warns.
King's book examines the future of banking and a range of imbalances in the global economy. The Ex-BoE chief argues that the world will face future financial crises because the issues that created the 2007/08 crash have not been resolved.
King says the 2007/08 crisis was the result of a flawed financial system rather than individual rogue bankers.
"Without reform of the financial system, another crisis is certain, and the failure ... to tackle the disequilibrium in the world economy makes it likely that it will come sooner rather than later," he says.
The ex-BoE chief also warns that central banks across the globe are trapped in a "prisoner's dilemma" – unable to bolster interest rates for fear of curbing an overarching economic recovery.
King's predictions will likely irk regulators and central bankers who have failed to implement adequate reforms in the wake of the credit crunch.
The ex-central banker believes the spending imbalances within and between states that caused the crash are still an issue. He is calling on policy makers in Europe to raise productivity and radically reform the global financial system.
King described Troika (IMF-ECB-EC) demands on Greece and other heavily indebted EU states as "hell" in 2013.
Having served almost ten years as BoE chief at the time, he said it was "astonishing" that Eurozone leaders had not realized that higher inflation in Germany and permanent flows of funds from Europe's core to its periphery were needed to prevent a Eurozone break up.
King was BoE chief when the credit crunch hit Britain in 2007, leading to the implosion of Northern Rock and other British lenders. He has been slated by critics for failing to predict the global financial crisis.