Man detained as hostage situation in central London restaurant ends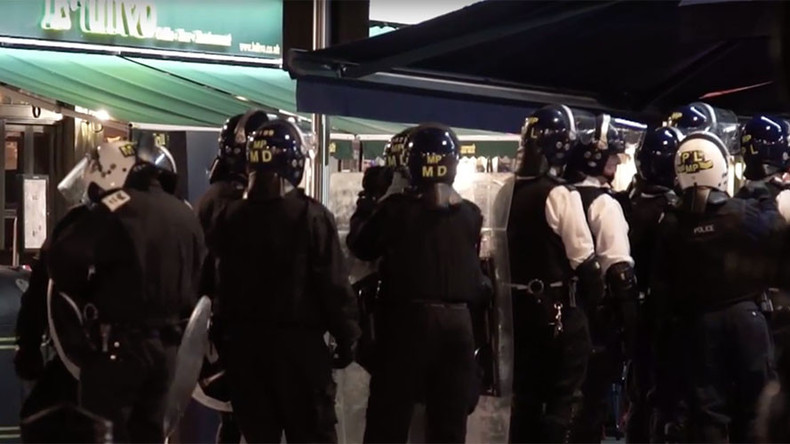 Police have detained a man following a hostage situation in an Italian restaurant in central London. Officers have confirmed that the incident was not terror related.
The situation took place at the Bella Italia restaurant, located right in the center of the UK's capital on Leicester Square late on Wednesday.
"The incident at a restaurant in Irving Street has now been resolved and a man has been detained by police. No reported injuries," Met police said.
Photos from the scene showed the restaurant cordoned off by security.
Police were responding to "a man with a knife who is holding a woman against her will," a Met Police spokesman said.
RT video streamed via the Ruptly Stringer app shows the scene outside the restaurant during the hostage drama.
One witness trapped in one of the restaurants near Leicester Square tweeted: "First night in London and were locked in a restaurant and not allowed to leave because a man has a woman held hostage with a knife, sound."
The hostage taker was allegedly a disgruntled former employee in possession of a knife.
Two other people were inside the restaurant, an ITV News correspondent quoted police as saying. It is believed that all four know each other.
Bella Italia is a restaurant chain with 80 locations throughout the UK.