Britain was unprepared for scale of Syrian civil war – report
Published time: 18 Feb, 2016 16:42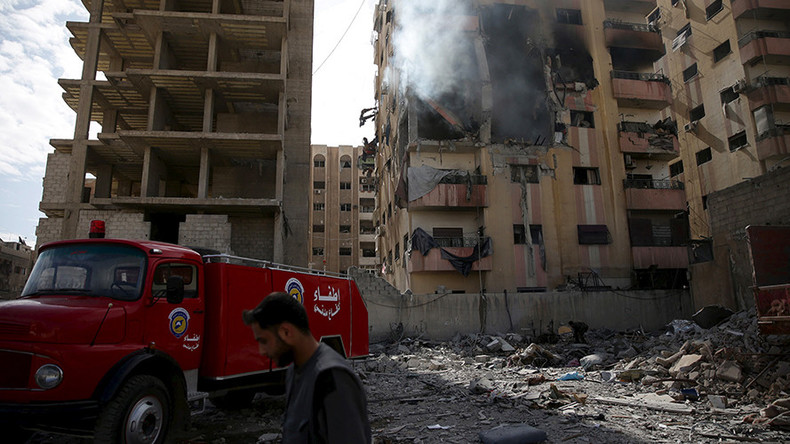 The UK's Department for International Development (DfID) was overwhelmed by the scale and complexity of the Syrian civil war, a new report concludes, arguing the department must better prepare itself for similar conflicts in future.
The report, commissioned by DfID, criticizes the department for not responding "with sufficient boldness or timeliness" when violence broke out almost five years ago.
Since the beginning of the war, the UK has become the second biggest bilateral aid donor, but the report says the initial response could have been "considerably better."
The authors of the report note that the British government, as well as DfID, believed the violence that began in 2011 would quickly wane and would result in a more stable regime taking power.
"For a significant period … DfID's strategic position appeared to assume (and the UK appeared to desire) that the conflict would be limited, a new regime would be put in place and that displacement of refugees would be temporary," the report notes.
"As a result, DfID did not want to commit long-term staff resources to the crisis."
It also said Britain is unprepared for crises on the scale of Syria, particularly in other developed countries.
"DfID corporately does not yet have a clear idea how it should respond to a crisis like Syria," it says.
"DfID was not, and remains not, sufficiently ready to manage a blended crisis at scale – i.e. a regional conflict in middle-income countries that does not fit within in its standard delivery models."
An estimated 250,000 people have been killed during the five-year war, which has resulted in various factions taking control of different areas of Syria, and paved the way for the rise of Islamic State (IS, formerly ISIS/ISIL), which currently controls an estimated 35-45 percent of Syrian territory.
More than 11 million people have been displaced, and the war has contributed heavily to the ongoing refugee and migrant crisis in Europe.
The report argues that DfID needed more experienced staff to deal with the situation and the large amount of aid Britain subsequently pledged.
"Given the Syria crisis has been the largest humanitarian response that DfID has ever committed to, it is surprising that more experienced staff were not put in place."
On Thursday, Foreign Secretary Philip Hammond welcomed aid convoys which have reached besieged towns in Syria, and called on the international community to ensure people received food and aid.
"I am relieved that desperately-needed aid convoys have now arrived in five besieged areas of Syria. Starvation of civilians as a method of combat is unacceptable. The international community and particularly Russia, which has unique influence, must put pressure on the Assad regime to lift sieges and grant full humanitarian access," he said.