Typhoon fighters scrambled to intercept Russian bombers heading to UK airspace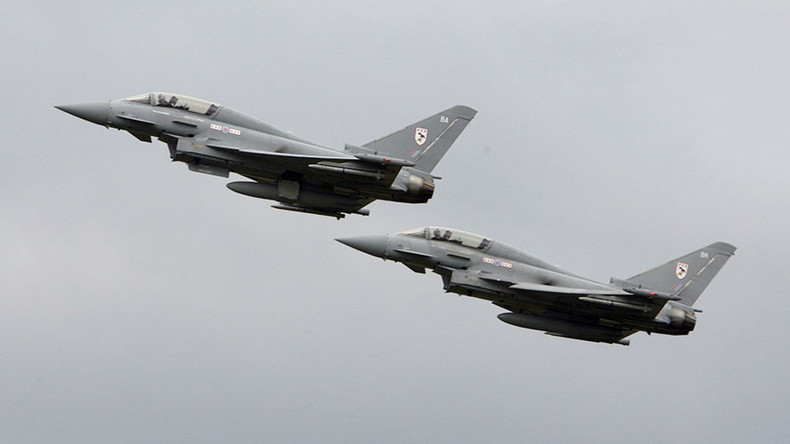 Britain's Ministry of Defence (MoD) has dispatched two RAF Typhoon fighter jets to intercept a pair of Russian bombers heading towards UK airspace.
The MoD confirmed on Wednesday that Typhoons were sent out to escort the two Russian Tupolev Tu-160 Blackjack aircraft away from the UK coastline.
The Russian bombers have not entered UK airspace, but are currently inside the UK's area of interest, a MoD spokesperson said.
The British Typhoons, part of the UK's Quick Reaction Alert system, were dispatched from RAF Coningsby, Lincolnshire, and are escorting the bombers toward the North Sea, according to Sky News.
This is the latest in a spate of recent incidents where British jets were scrambled to intercept Russian bombers skirting UK airspace.
You can share this story on social media: