Crowdsourced craft beer: New brew created using social media data
Published time: 16 Feb, 2016 18:09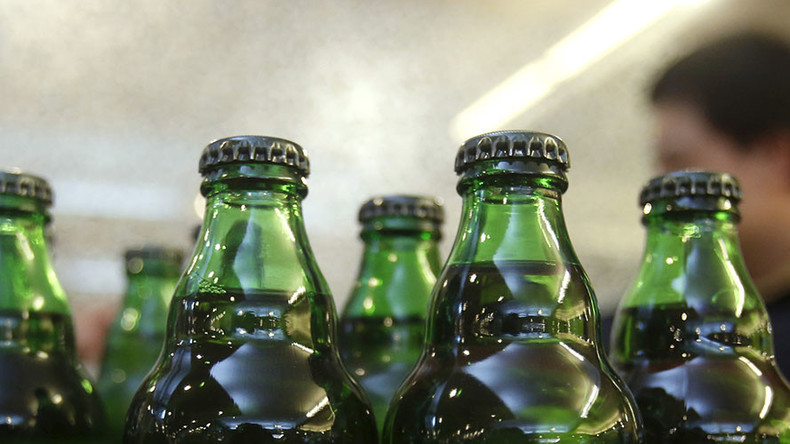 A new craft beer in the UK has been brewed based on "emotional keywords" from thousands of social media posts, according to its maker Havas Helia.
The marketing-friendly, high-tech creation came about by encapsulating feelings expressed around New Year's.
Some 38 emotions were identified before moving onto the next step - flavor.
For that, the company brought in big blue to help with its big brew.
Using IBM's cognitive computing API, they analyzed 2,800 recipes and created keywords to describe the recipes such as "friendly" and "intelligent".
The brewer then chose the ten beers which best aligned with the 38 New Year's emotions and examined the ingredients to find common elements.
The result: 0101, "the first beer brewed by data".
The binary-named ale contains honey "for love and cheerfulness", New Zealand hops called Nelson Sauvin for "optimism, imagination, and resolution", and Hallertauer hops from Germany for "excitement and emotion".
The top ten New Year's emotions and feelings were amazement, anticipation, generosity, indulgence, excitement, happiness, joy, love, good, cheer, and reflection.
Just 500 bottles were made and, in honor of its genesis, the company is giving away free bottles to those who tweet them.