Austerity causes biggest rise in England's death rate since WWII – health expert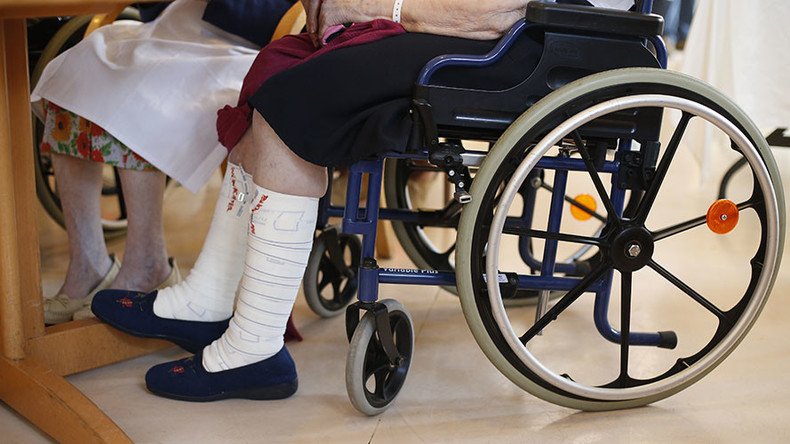 Government cuts to social services could be killing large numbers of vulnerable people in England, a health journal has said, as new figures show 2015 saw the biggest increase in the national death rate for decades.
Preliminary figures from the Office for National Statistics (ONS) indicate mortality rates in 2015 rose by 5.4 percent on 2014 - an increase of nearly 27,000 deaths, bringing the total to 528,340.
Death rates in England and Wales had been falling since the 1970s, but this trend reversed in 2011 when mortality rates started rising.
Health advisers are now saying the rising death rate could be caused by cuts to vital social services. Oxford University Professor Danny Dorling, who is also an adviser to Public Health England, said the increase in deaths could be the biggest since World War II.
"When we look at 2015, we are not just looking at one bad year. We have seen excessive mortality - especially among women - since 2012. I suspect the largest factor here is cuts to social services - to Meals on Wheels, to visits to the elderly," he said.
"We have seen these changes during a period when the health service is in crisis, while social care services have been cut back.
"The statistics clearly show that this is the biggest rise we have seen since the 1960s. But this may well turn out to be the greatest rise since the Second World War, taking into account the sustained nature of the rise, as well as other factors, such as the trend for immigration of older people in the 1960s."
Research published last June by the Association of Directors of Adult Social Services (ADASS) showed that Britain's most vulnerable people are at risk due to an additional £1.1 billion (US$1.6 billion) of cuts to adult social care.
ADASS President Ray James said at the time withholding government funds must be short-lived "if we are going to avoid further damage to the lives of older and vulnerable people who often will have no one else but social care to turn to."
Cuts to other benefits, such as disability and unemployment, have also taken their toll on vulnerable sections of society.
Last week it was revealed a mentally ill man in Glasgow, Scotland killed himself after his benefits were stopped by the Department for Work and Pensions (DWP).
Paul Donnachie, 50, had his disability benefit payments stopped in June 2015 after he failed to turn up for four work capability assessments. His sister, Eleanor, told the Daily Record "the government murdered him."
"The Conservative government aren't living in the real world and have no idea how people live," she said. "They don't care about working-class people and the vulnerable."
Age UK charity director Caroline Abrahams called on the government to investigate the rising death rate.
"These figures suggest something is going badly wrong…we owe it to older people to investigate why last year's statistics are so unusually high and to take firm action to address the causes, whatever they may be," she said.
A spokesperson for the Department of Health said it will continue to monitor the data closely.
"This is provisional data and our experts monitor deaths closely. Excess winter deaths can be due to a number of causes and deaths can fluctuate from year to year," the spokesperson said.
"We will continue to monitor this data closely and be advised by experts on any action necessary."
You can share this story on social media: