UK mulls opening own 'Gitmo' for Islamist extremists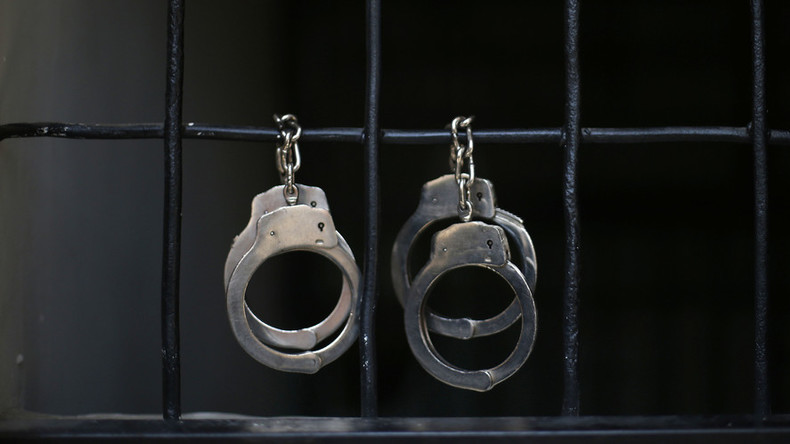 The UK government is reportedly considering putting all Islamist terror convicts in a single secure unit, which could become a British version of Alcatraz or Guantanamo Bay.
A review by Justice Secretary Michael Gove, due to be published in March, is examining how convicted Islamist terrorists behave in prison. The report is believed to find a single unit prison for extremists would make radicalization less of an issue, The Telegraph reports.
The current system of dispersing Islamists and the most dangerous prisoners across six maximum security prisons would be replaced by a single facility to house all those jailed for extremism.
David Cameron spoke on prison reform Monday, and hinted at the reforms. "We have around 1,000 prisoners who have been identified as extremist or vulnerable to extremism. And we know, through intimidation, violence and grooming, some of these individuals are preying on the weak, forcing conversions to Islam and spreading their warped view of the world."
"We will not stand by and watch people being radicalised like this while they are in the care of the state... I want to be clear: I am prepared to consider major changes: from the imams we allow to preach in prison to changing the locations and methods for dealing with prisoners convicted of terrorism offences, if that is what is required."
However, keeping all Islamists together in one jail would isolate the prisoners and make reform or rehabilitation more difficult. It also brings a risk of an extremist cell operating inside the prison system.
Experts have warned of the dangers of such a system, with Professor Roger Griffin warning, "It could actually create a command center and relay station for IS operations in Britain."
READ MORE: Rebel MI5 spy fights to expose Guantanamo torture secrets
Prof Peter Neumann, author of a study examining terrorist prisoners in 15 countries, said: "With large numbers of 'lone operators' who may not be particularly ideological and who have failed to join the command and control structures of groups like IS, the risk of them connecting with ideological and operational leaders while imprisoned is real. In other words, a policy of concentration may inadvertently help to create the kind of hierarchical organisation that the terrorists found it impossible to create outside."
The Justice Ministry has denied the speculation. "No plans for a single prison for terrorist prisoners are under discussion or form part of any review."
France has started to separate Islamists from the general prison population since the Charlie Hebdo attacks last January.
Cameron said the UK government will introduce a program to counter non-violent extremism, focusing on those at risk, and a mandatory de-radicalization program. The report will reveal the extent of the planned reform.
You can share this story on social media: