UK must renew Trident to keep 'special relationship' with US – Ash Carter
Published time: 13 Feb, 2016 15:46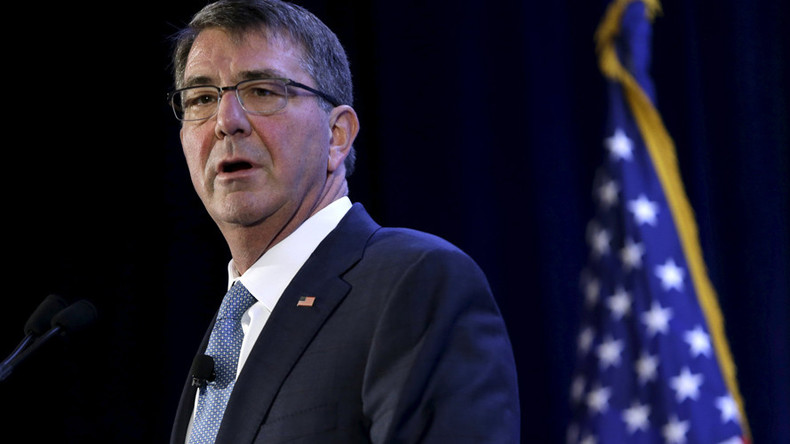 The UK has to renew its submarine-borne Trident nuclear weapons system if London wants to maintain its "special relationship" with Washington, US Defense Secretary Ash Carter said.
It's the nuclear subs that allow Britain to "continue to play that outsized role on the global stage that it does because of its moral standing and its historical standing," Carter was cited as saying by the BBC.
"It's important that the military power matches that standing and so we're very supportive of it," he said.
Carter said UK's submarine fleet contributed to the "special relationship" that Britain had with the US.
"We depend upon the UK, the UK depends on us – that's part of the special relationship," he said.
The UK government is to decide on the fate of its aging fleet of four nuclear-capable submarines in 2016.
Conservative Prime Minister David Cameron is pushing for the renewal of the Trident program, while the Labour Party remains divided on the issue.
While Labour party leader Jeremy Corbyn and Shadow Defense Secretary Emily Thornberry wish to see Britain without nukes, the Blairite faction within Labour are determined to maintain the nuclear deterrent.
The vote on the controversial multi-billion pound nuclear weapons renewal was intended to take place in March, but may now reportedly be delayed until late July as Cameron is waiting for the results of the EU referendum.
The Tory government has estimated the cost of replacing the nuclear subs at around 31 billion pounds (around $45 billion).
READ MORE: British foreign policy always a reflection of US stance – Russia's ambassador to UK
However, Reuters issued its own calculations, saying that renewing and maintaining the nuclear fleet would cost Britain over 167 billion pounds ($234 billion) over the next 32 years.