Mentally ill man driven to suicide by British govt benefit cuts, says sister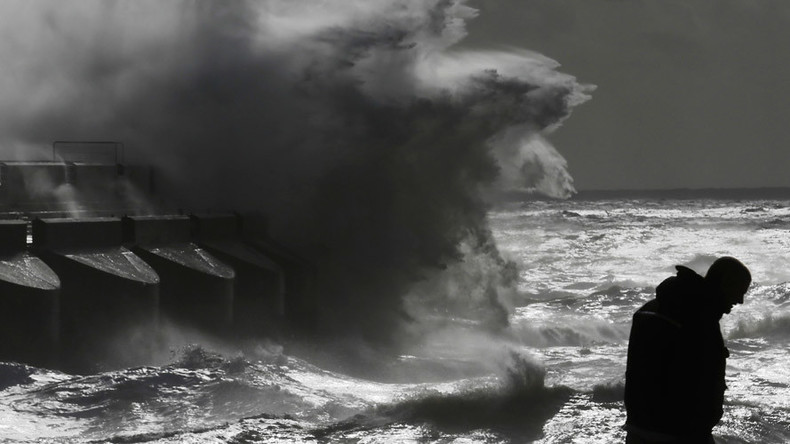 A mentally ill man who took his own life after his benefits were axed was "murdered" by the British government, his sister has said.
Paul Donnachie, 50, had his disability benefit payments stopped in June 2015 after he failed to turn up for four work capability assessments organized by the Department for Work and Pensions (DWP).
The DWP then informed Glasgow City Council he was fit for work, and his housing and council tax benefit payments should be scrapped. The welfare cuts left him in arrears with council tax and rent because they were backdated.
The DWP introduced tougher work capability assessments under the previous Conservative-Liberal Democrat coalition government. A damning report by the universities of Oxford and Liverpool links these tougher tests to 590 additional suicides between 2010 and 2013.
'The government murdered him'
In the face of severe financial turmoil last September, Donnachie made an application for a Welfare Crisis Grant so he could afford gas, electricity and food. However, his efforts were in vein and he was told to seek help at a food bank instead.
Donnachie's body was found in his Glasgow apartment the following January by a group of bailiffs who had arrived to evict him. He is believed to have committed suicide two months prior. He reportedly suffered with serious mental health problems.
The DWP said it is totally committed to ensuring that people who are too ill to work receive the support they require. However, it told the Independent that suicide is a complicated issue, and linking a person's death to a benefit claim is misleading.
Speaking to the Daily Record, Donnachie's sister Eleanor said the government's policies are driving ordinary people to kill themselves.
"The government murdered him," she said. "It says it all that they only discovered he was dead when they came to evict him."
Eleanor said that innocent lives are being jeopardized and policymakers in Westminster are pushing people like her brother to commit suicide.
"The Conservative government aren't living in the real world and have no idea how people live," she said.
"They don't care about working-class people and the vulnerable."
Glaring failures
The DWP also recently came under fire for sending a 63-year-old terminally ill Army veteran with dementia a questionnaire inquiring whether he was fit to return to work.
Desmond O'Toole, who previously served in the Royal Engineers, lives in a nursing home. The DWP questionnaire was sent to his wife. Since Alzheimer's left him unable to walk, talk or chew food, he has required full-time care.
The DWP's questionnaire angered O'Toole's daughter, who vented her frustration and disgust online.
"I'm sick to death of the DWP and IDS [Iain Duncan Smith] and his fat cat Tory cronies treating our terminally ill population like fraudsters," she wrote on Facebook.
"So yet again my mum has to fill in another 20-page form so my dad can get the benefits he needs."
In January, a National Audit Office report revealed that the Tories are spending more taxpayers' money on assessing whether Britons are fit to work than they are saving in reductions to the state's benefits bill. The study found that while assessments conducted for the government by private firms have skyrocketed in cost, providers are struggling to meet required performance standards.
You can share this story on social media: