Crime gangs using 'pop-up brothels' to exploit trafficked refugees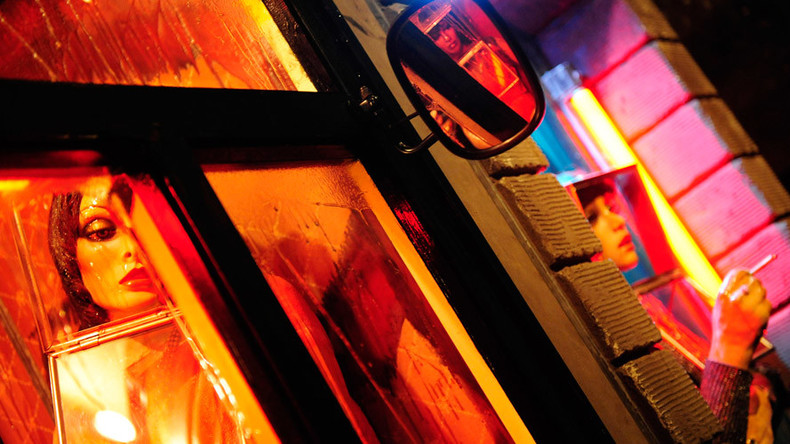 Criminal syndicates have set up "pop-up brothels" across North West England and are trafficking young refugees to the region to exploit as illegal sex workers, it has emerged.
Human traffickers are using guest houses and hotels in Barrow and around the South Lakes as ramshackle brothels that offer access to prostitutes over the course of weekend stays, local police say.
Reports have surfaced of temporary brothels in the market town of Kendal near the Lake District. Police have also shut down three call houses in hotels in Barrow.
The crime gangs reportedly block-book accommodation for weekends in picturesque parts of Cumbria and bring sex workers from Liverpool or Manchester. They then advertise online, and the prostitutes are visited by multiple men over several days.
Detective Chief Inspector (DCI) Nick Coughlan of Cumbria Police says the majority of the women involved are victims of sex trafficking.
"What we often find is there will be a booking made online through a reputable website," he told the Guardian.
"They will then turn up and pay with cash rather than credit or debit cards, which are traceable. They won't arrive as a gang – often the men will come in on their own at first.
"If it's a pop-up brothel, then two or three girls will be brought up, sometimes by men, sometimes by older women."
One lady in Barrow said she was surprised when she discovered prostitutes were making use of her guest house. The woman, who wished to remain anonymous, told the North-West Evening Mail that she carefully examined CCTV footage at her property and uncovered images of local men paying regular visits to the prostitutes.
Police say the criminal syndicates operating in Cumbria are exploiting "human misery for financial gain." In an effort to stop the crime gangs from securing a foothold in the region, officers are receiving specialized training to recognize the signs of modern slavery and sexual exploitation. Apartment owners, hoteliers and cleaning staff have also been told to remain on alert and report anything suspicious to police.
Sex slavery has become a global business and the source of huge profits for criminal syndicates. Many slaves in Britain are isolated from society, brutally exploited, forced to subsist in filthy or cramped accommodation and endure heavily restricted movement. Because trafficking networks are notoriously fluid and adaptable, they often evade detection. Although governments across Europe have attempted to tackle sex traffickers, their successes remain limited.
The women found by police during the raids on the guest houses and hotels in Barrow were not prosecuted. Rather, they were treated as victims and offered help by police and other organizations.
Coughlan said Cumbria Police's top priority is to protect the victims, many of whom come from difficult circumstances in Eastern Europe and have been forced into sex slavery. The force's second priority, he said, is for the traffickers to be to criminally prosecuted.
The chief inspector stressed, however, that victims have often been severely intimidated, while customers of the sex workers wish to avoid court. He said supplementary evidence is often needed to secure convictions as a result.
You can share this story on social media: