Police still abusing stop and search powers, regulator finds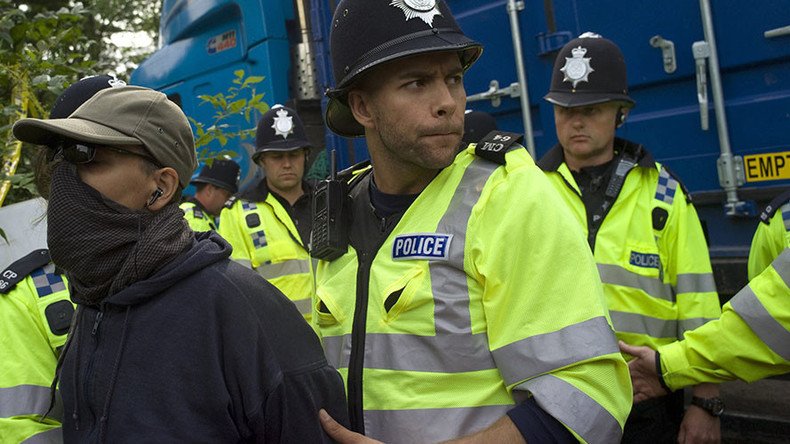 Police in Britain are still abusing their stop and search powers despite the fact rules have been put in place to prevent such misconduct, a damning new report reveals.
The study, which was published on Thursday by Her Majesty's Inspectorate of Constabulary (HMIC), found that 14 percent of stops could be illegal, despite pledges by police chiefs to tackle the problem.
The 13 forces that posed the greatest concern failed to meet 60 percent of the requirements laid out under the government's stop and search reform scheme.
Each of these 13 forces was suspended by Home Secretary Theresa May and faces an emergency inspection in three months' time. The forces reprimanded include Cambridgeshire, Cheshire, Cumbria, Gloucestershire, Lancashire, Leicestershire, Lincolnshire, Northumbria, South Wales, Staffordshire, Warwickshire, West Mercia and Wiltshire.
A further 19 forces were told to improve their practices or also risk public shaming.
When the government's scheme to improve stop and search was launched, all 43 forces across England and Wales signed up. The powers have sparked multiple concerns, rarely leading to arrest and often disproportionately used against innocent ethnic minority Britons. HMIC's report revealed that officers across the UK are failing to use it lawfully, with some 15 percent of stops examined appearing to lack reasonable suspicion of criminality.
May has previously threatened to introduce new laws forcing police to use their stop and search powers in a proportionate fashion. However, since HMIC's study was published her officials have warned that such legal changes are likely.
Steve Otter, who was the lead inspector working on the HMIC report, said the forces' failings were "inexcusable." He told the Guardian that officers' breach of existing rules undermines public order and police legitimacy.
"Every single major report into disorder in this country since 1970 places stop and search as one of, if not the most important contributing factor, and those lessons need to be learned," he said.
May called upon forces who are signed up to the scheme to deliver on their promises.
"It is unacceptable that 13 forces have been identified by HMIC as failing to comply with three or more requirements," she said.
"I have suspended them from the scheme with immediate effect."
You can share this story on social media: