Tory MP on £74k moves back in with mum because he 'can't afford' to buy a house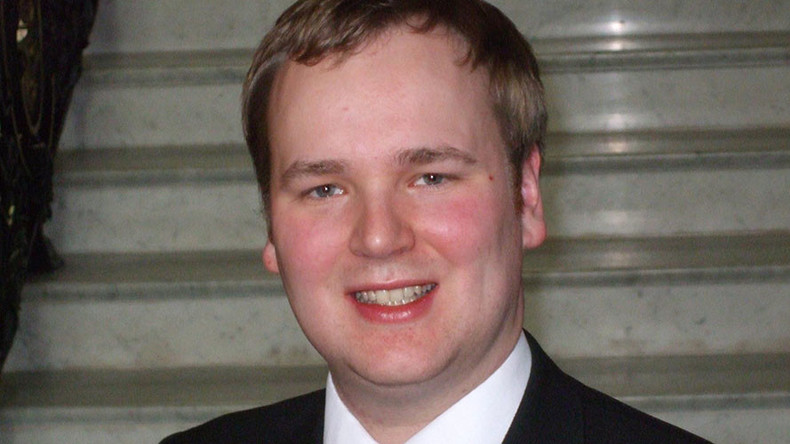 Tory MP William Wragg has moved back into his mum's house, citing problems getting onto the property ladder despite being paid £74,000 ($106,000) a year – three times the national average.
The former schoolteacher claims he is part of the "boomerang generation" who leave home but later have to return due to financial difficulties.
The Member of Parliament for Hazel Grove in Manchester said he had been forced to stay at his parents' house in order to save up for a deposit on a mortgage.
More accurately, William Wragg can't afford a house somewhere that doesn't have poor people living near it.

— Not My Horse (@AndyGilder) February 10, 2016
While acknowledging he was "paid extremely well" during a debate on ITV, the 28-year-old said: "I am part of that 'boomerang generation' myself."
"In a few years hopefully I will have saved up enough for a deposit. I know exactly what it is like. I have complete empathy with people in that position.
"There is no getting away from the fact we face a severe challenge on housing in this country," he added.
Not everyone was sympathetic to Wragg's plight.
"If Mr Wragg thinks things are tough for him, he should spare a thought for the millions of aspiring homeowners earning far less than he is," Shadow Housing Minister John Healey told the Morning Star newspaper.
Healey encouraged Wragg to join him in pressuring the government to address its record on housing.
"I look forward to him joining Labour in holding ministers to account for their five years of failure on housing," Healey said.
Dan Wilson Craw, policy manager of the Generation Rent campaign told the Guardian the news was further evidence of Britain's housing crisis.
"Moving back into the family home is the only way some young adults can save a deposit in today's housing market," he said.
It represents "an absurd sign of the government's failure on housing that even one of its own MPs, earning three times the average, feels forced to do this," he added.
You can share this story on social media: