David Cameron urges Julian Assange to leave embassy, end 'sorry saga'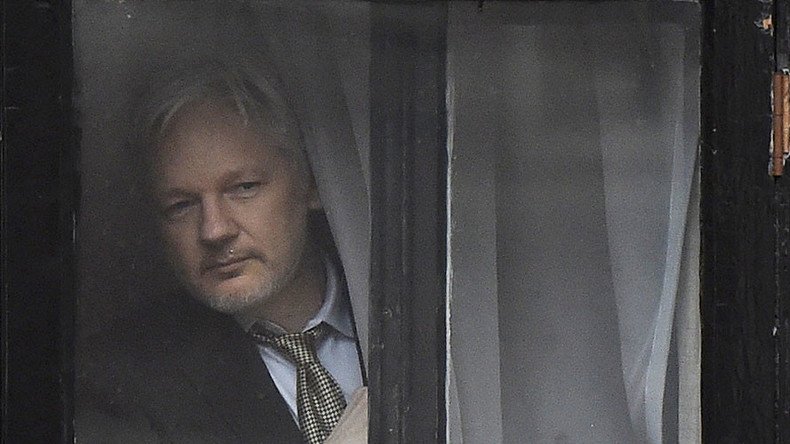 WikiLeaks founder Julian Assange should leave the Ecuadorian embassy and submit to the Swedish arrest warrant, Prime Minister David Cameron has said.
Speaking at Prime Minister's Questions (PMQs) on Wednesday, Cameron said: "What he should do is come out of that embassy and face the arrest warrant that is against him."
"He is being asked to stand trial in Sweden, a country with a fair reputation for justice and he should bring to an end this whole sorry saga," Cameron said.
Assange is facing a rape allegation in Sweden but has been inside the Ecuadorian embassy in London for over three years. He says he fears Sweden will hand him over to US authorities to face espionage charges owing to WikiLeaks' release of confidential US documents.
Cameron dismissed the findings of last week's UN report that concluded Assange is being subjected to arbitrary detention as a "ridiculous decision." The Geneva-based working group urged Sweden and Britain to end Assange's "deprivation of liberty."
Assange, 44, welcomed the UN's findings as a "vindication" and a "victory."
However, Cameron said: "He barricaded himself into the Ecuadoran embassy and yet claims he was arbitrarily detained. The only person who detained himself – was himself."
According to a national poll, most Britons agree with the prime minister about Assange's detention.
YouGov pollsters found that two out of three Britons disagree with the UN panel findings and believe that Assange is voluntarily avoiding lawful arrest by remaining at the Ecuadorian embassy.
You can share this story on social media: