Winston Churchill's grandson trolls Julian Assange on Twitter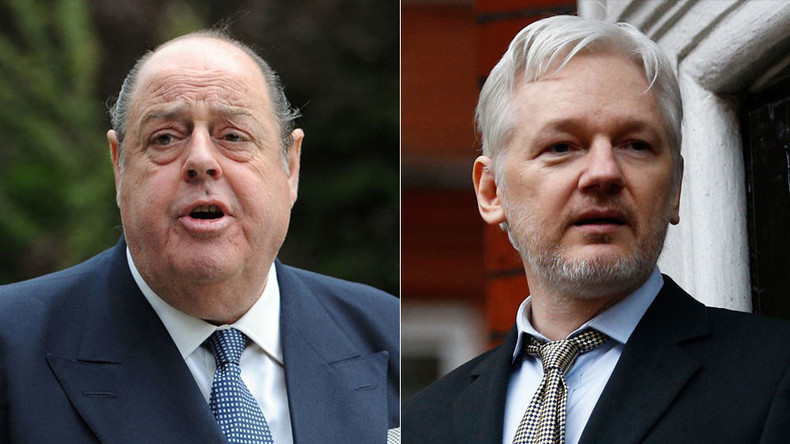 WikiLeaks chief Julian Assange is a "poisonous puff ball" according to Winston Churchill's grandson, Nicholas Soames MP, who took to Twitter to air his grievances Tuesday.
Soames, a former Tory defense minister, had taken exception to the UN's ruling that Assange's three-and-a-half years in the Ecuadorian embassy amounted to arbitrary detention.
Soames initially called Assange a "puff ball" and branded him a "criminal" evading rape charges.
That poisonous puff ball Assange is NOT a political dissident He jumped bail rather than face charges of rape #commoncriminal and coward

— Nicholas Soames (@nsoamesmp) February 9, 2016
His Twitter rant against Assange attracted the attention of the WikiLeaks account, kicking off a social media showdown.
WikiLeaks shot back with its own version of events in an effort to debunk Soames' angry claims, after which the Sussex MP dished up a list of personal slurs against Assange.
When the UN's Working Group on Arbitrary Detention (UNWGAD) published its ruling on February 5, Foreign Secretary Phillip Hammond wrote off the panel of experts in international law as "laymen."
A spokesman for the Foreign Office said: "Julian Assange has never been arbitrarily detained by the UK. The opinion of the UN Working Group ignores the facts and the well-recognized protections of the British legal system.
"He is, in fact, voluntarily avoiding lawful arrest by choosing to remain in the Ecuadorean embassy," they claimed.
@nsoamesmp Now that's rich! An overinflated glutton calling Assange names like that!

— Dame Alun Roberts (@ciabaudo) February 9, 2016
Soames, who like his grandfather Winston Churchill served as cavalry officer in the British Army, is also chair of the controversial British mercenary firm Aegis.
A report by charity War on Want published on February 5 counted Aegis as one of the top mercenary firms in the thriving UK industry.
The report argued for the proper regulation of private military industry.
In a statement on the charity's website, executive director John Hillary said: "Private military contractors ran amok in Iraq and Afghanistan, leaving a trail of human rights abuses in their wake."
The "alarming rise" in private military activity has led to what Hillary termed the "return of the 'Dogs of War.'"
You can share this story on social media: