Tories scrap free meals for nearly 3,000 primary schools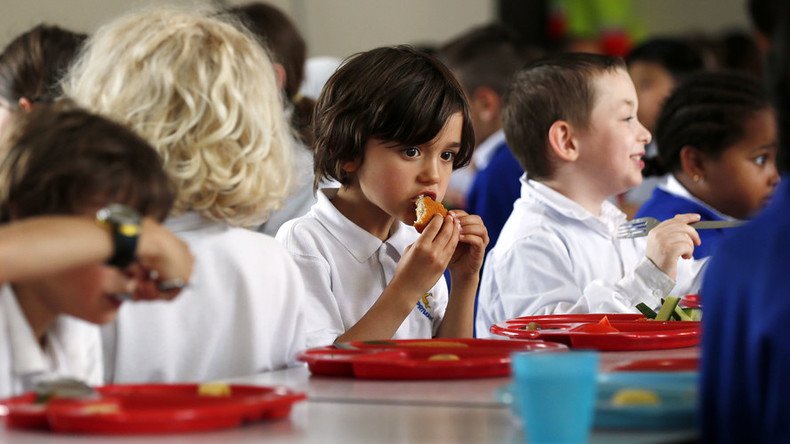 Ministers have withdrawn funding which enabled small schools to provide children with free hot meals, claiming the measures were "always temporary."
Prime Minister David Cameron previously said he was "proud" of the policy of Universal Infant Free School Meals (UIFSM), which was brought in by the Liberal Democrats during the coalition government.
The PM reiterated his support for UIFSM as recently as last September, but now his government is taking steps to cut its funding.
The government will axe £32.5 million (US$47 million) of subsidies for 2,687 smaller primary schools – those with 150 pupils or fewer – forcing them to make budget cuts elsewhere.
Labour criticized the government's decision and said it undermines the PM's previous support for the program.
"Once again David Cameron's rhetoric doesn't match the reality," Shadow Children's Minister Sharon Hodgson told the Independent.
"School budgets are already under a lot of pressure with rising costs and shrinking budgets. Small schools are often especially hard pressed.
"The prime minister should act to ensure the education of children, and the financial viability of small schools is not put at risk."
Former school governor and blogger Andy Jolley also criticized the move.
"Schools are already dealing with extremely tight budgets. This will have a devastating effect on some of these small schools," she told School's Week.
A spokesperson for the Department for Education said the funding was always intended to be temporary.
"To help small schools with the transition to universal infant free school meals, we paid them an extra £32.5m over two years – over and above the £600m we have spent on the policy as a whole so far," the spokesperson said.
"We have always been clear that this funding was always intended to be temporary to help small schools to put their meals service on a more sustainable footing."
You can share this story on social media: