WikiLeaks' Assange may be interviewed in London by Swedish prosecutor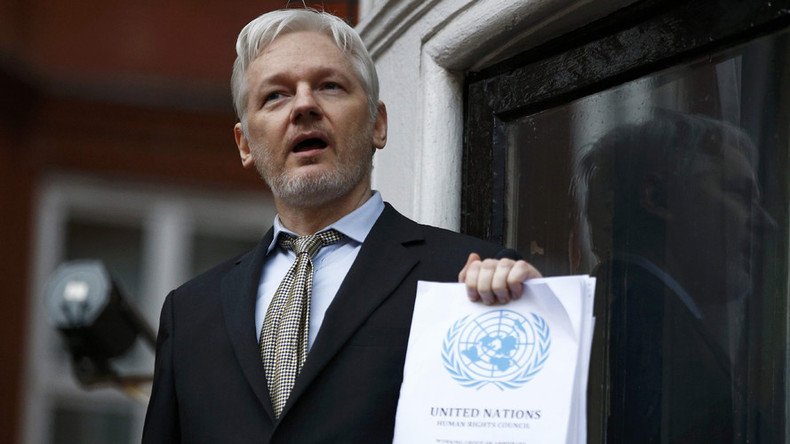 Swedish prosecutors investigating rape allegations against WikiLeaks chief Julian Assange have announced plans to interview the fugitive in London at the Ecuadorian embassy.
The announcement comes after a UN committee ruled that Assange had been "arbitrarily detained" in the embassy, where he has sought refuge for three-and-a-half years amid fears he would be extradited to the US by Swedish authorities once handed over by Britain.
It could spell the end of the impasse as Sweden's efforts to interview him have previously been rejected.
"The prosecutor responsible for the case, director of public prosecution Marianne Ny, is currently working on a renewed request to interview Julian Assange at Ecuador's embassy in London," the Swedish Prosecution Authority said in a statement on Tuesday.
"A former request was rejected in January by the Prosecutor-General of Ecuador."
The report released by the UN last week found that Assange was being held without sound reason and had been deprived of his basic human rights by dint of his stay at the embassy. Assange complains that living there has been detrimental to his health.
However, Ny's spokeswoman said the report would not affect the Swedish investigation.
"Concerning the report that was issued last week, I would like to state that it does not change my earlier assessments in the investigation," she said.
The allegations against Assange include the rape of a woman known as SW, aged 26 at the time, and other sexual offences against a woman known as AA, 31 at the time, in Sweden in 2010.
All cases except the rape charge have now lapsed due to Swedish statute of limitations, which dictates the maximum time given for criminal charges to be brought against an offender. The rape allegation is not due to expire until 2020.
Assange has always denied the allegations.
You can share this story on social media: