Treasury officials wined & dined by arms giants & 'rogue banks'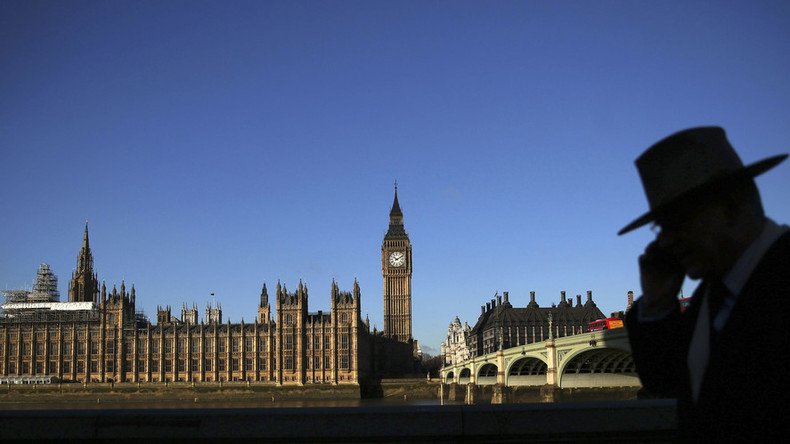 Treasury officials regularly accepted invitations to lavish dinners with lobbyists for banks that were being investigated for market rigging, a new report has found.
The explosive research, which was conducted by the National Audit Office (NAO), was published on Tuesday.
It reveals that banking lobby the British Bankers' Association was a frequent provider of hospitality to senior Treasury officials, despite the fact some of its members were being investigated by UK authorities for market rigging.
Arms manufacturer BAE Systems and auditing giants Deloitte and PricewaterhouseCoopers (PwC) were also frequent providers of gifts and hospitality. Because each of these organizations supply services to government, the NAO said such patterns of gift giving could create conflicts of interest.
Evidence of arms companies entertaining state officials over cozy dinners will likely anger anti-arms campaigners, who are calling on the government to suspend all arms sales to Saudi Arabia.
Amid mounting concerns that UK-made weapons have been used to bomb schools, hospitals, markets and other civilian targets in Yemen, pressure on Prime Minister David Cameron to halt arms sales to the Gulf kingdom is at an all-time high. Nevertheless, Britain's arms trade with Saudi Arabia remains unfettered.
Conflict of interest?
The NAO's study revealed that civil servants accepted 3,413 corporate gifts between April 2012 and March 2015. State officials in 17 departments reportedly accepted hospitality from a total of 1,495 different organizations over the same period.
The most frequent donors were the City of London Corporation, BAE Systems, PwC, the Confederation of British Industry and Deloitte.
As part of its probe, the NAO examined records maintained by the Department for Defence, Equipment and Support (DE&S), the Department for Business, Innovation and Skills (BIS) and Her Majesty's Revenue and Customs (HMRC).
Between April 2012 and March 2015, 17 percent of DE&S officials accepted gifts and hospitality worth an estimated £100,000. Two percent of BIS officials accepted gifts and hospitality worth an estimated £35,000. And just 1 percent of HMRC officials accept gifts and hospitality worth £19,000.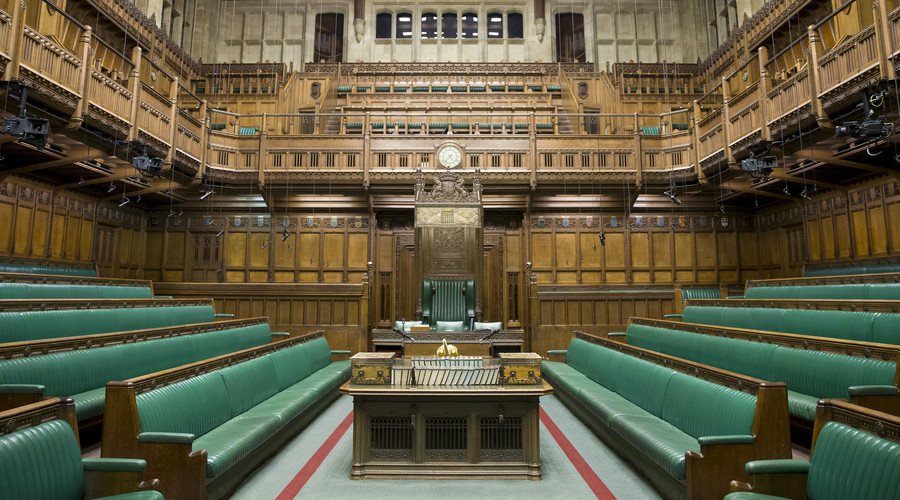 BIS officials were found to have accepted hospitality from 580 separate organizations, many of which have a direct interest in the department's policy aims.
DE&S officials accepted hospitality from 600 organizations, 97 percent of which came from arms company BAE Systems. And officials from HMRC were found to accept hospitality from 400 separate organizations, most frequently from foreign governments.
'Weaknesses in oversight'
The government operates a principles-based approach for accepting hospitality and gifts whereby state officials who are gifted are expected to exercise their personal judgment. The NAO's report found that in the majority of cases, gifts and hospitality offered to state officials were reasonable.
However, it said that in a number of cases, such offerings were not consistent with Cabinet Office principles. Luxuries that were deemed excessive or unacceptable included tickets to sports and cultural events, bottles of champagne, wine and iPads.
The NAO concluded its research uncovered distinct weaknesses in the monitoring and regulation of gift giving to certain state officials. It called upon the government to address these shortcomings.
National Audit Office chief Amyas Morse said a culture of gift giving is to be expected, but can lead to a risk of conflicts of interest.
"Public officials are sometimes offered gifts and hospitality by external stakeholders which it is reasonable for them to accept. This can, however, present a risk of actual or perceived conflicts of interest, and undermine value for money or affect government's reputation," he said.
"While most, but not all, cases declared by officials appear on the face of it to be justifiable in the normal course of business, we found some weaknesses in the oversight and control of gifts and hospitality. This needs to be addressed by the Cabinet Office and departments."
You can share this story on social media: