Mother knows best: Even Cameron's mum opposes Tory austerity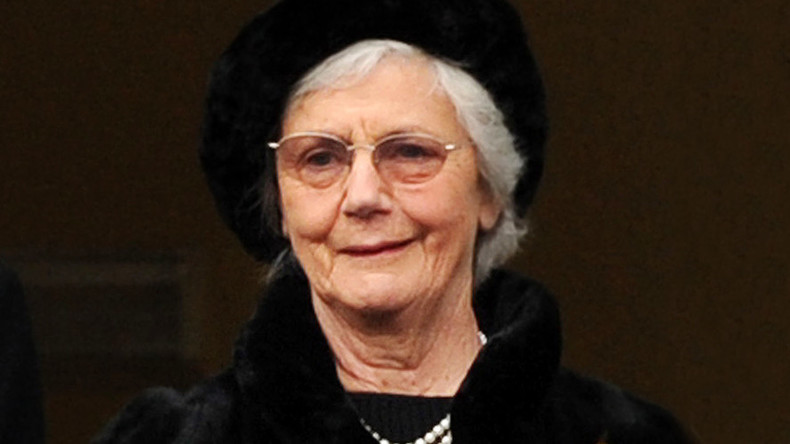 Prime Minister David Cameron's mother signed a petition to stop Tory cuts to local children's services which were brought in as a result of her son's austerity policies, it has emerged.
Mary Cameron, 81, backed a campaign to save children's centers designated for closure by Conservative-run Oxfordshire county council – the same local authority for the prime minister's own constituency of Witney.
Councils across the UK have had their funding slashed by 40 percent as part of Cameron's ongoing austerity drive, which began in 2010.
It appears that even the prime minister's mother has had enough of the cuts, after she lent her support to a crusade to stop children's centers from being closed – a move poised to save local government £8 million (US$11.5 million).
The petition, signed by about 10,000 people, read: "Our children's centers are a lifeline to new parents who rely on locally accessible advice and support at a time when it is most needed.
"Cutting these essential services would leave families vulnerable and isolated and fail an entire generation of children."
The former magistrate, who once passed judgment on anti-nuclear weapons protestors at RAF Greenham Common, confirmed she signed the petition, according to the Daily Mirror.
"My name is on the petition but I don't want to discuss this any further," she said. Campaign organizer Jill Huish welcomed Mary Cameron's support.
"It shows how deep austerity is cutting our most vulnerable when even David Cameron's mum has had enough," she told the paper.
"While our local authority and our prime minister squabble over whose fault it is that there are 95 separate cuts planned for Oxfordshire, we are the people who will suffer without our frontline services."
Mary Cameron's support for the anti-austerity campaign echoes an intervention made by her son last year.
The PM was mocked and accused of hypocrisy in November for appearing to become "the new leader of the anti-austerity movement in Oxfordshire" after it emerged he wrote to his constituency council to complain about cuts to elderly day centers, libraries and museums.
Council leader Ian Hudspeth replied, describing how the authority had already made the cuts to office functions Cameron suggested, and noting that new functions had been transferred to the authority, including public health and social care.
"Excluding schools, our total government grants have fallen from £194 million in 2009/10 to £122 million a year in 2015/16, and are projected to keep falling at a similar rate. I cannot accept your description of a drop in funding of £72 million or 37 percent as a 'slight fall,'" Hudspeth said.
You can share this story on social media: