'National scandal': Female suicides in England hit 10-year high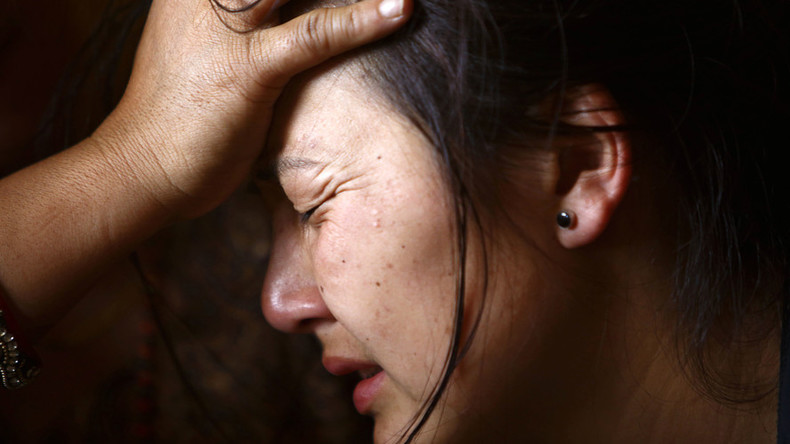 Cuts to mental health services have bred a devastatingly sharp rise in suicides among women in Britain, the Labour Party has said.
New statistics show there were 1,181 female suicides in England last year, a 14-percent rise on 2013. The damning figures were published as campaigners across the UK gathered to mark Time to Talk day. The themed-day is geared towards encouraging people with mental health issues to talk about their concerns and look for help.
While men are three times more likely to take their own lives than women, the suicide rate among men nationwide has fallen slightly in the last year. By contrast, the female suicide rate is the highest Britain has seen since 2005. The startling figures were published several days after UK mental health charity Mind warned that cuts to mental health services are pushing them to a "crisis point."
Commenting on the situation, Labour's mental health spokesperson Luciana Berger said the figures are a "wake-up call" for ministers.
"Ministers talk about making mental health a priority, but in reality they have presided over service cuts, staff shortages and widespread poor-quality care, with devastating consequences," she said.
"It is particularly worrying that women's suicide rates in England are now the highest they have been for a decade. Ministers must identify the reasons behind this drastic increase and take the urgent action needed to tackle it."
In addition to the figures on female suicides, the Office for National Statistics (ONS) has published child suicide statistics for the first time. The body's research reveals that close to 100 kids aged 10 to 14 killed themselves during the last decade in Britain.
UK charity Papyrus, which focuses on suicides among teens and children, said the new figures relating to 10 to 14 year olds are a "national scandal."
The group's chief executive Ged Flynn told the Morning Star newspaper that a significant number of local authorities are "struggling to get their act together" and develop a localized plan to tackle the crisis.
He said cuts to council funding could compound the problem, and create a "cocktail for disaster."
While Flynn noted there is a postcode lottery for council support services, he said suicide cannot be tackled by local authorities alone. He said society also has a responsibility to address the issue by ensuring people talk to each other.
In June 2015, a report revealed that debt, unemployment and alcohol were likely to be key drivers of a 73-percent rise in suicides among middle-aged men with mental health problems.
While the suicide rate among middle-aged men in mental health institutions didn't increase, it rose significantly among those who were receiving care at home.
You can share this story on social media: