'If Corbyn is toppled, I'd back McDonnell for Labour leader,' Livingstone tells RT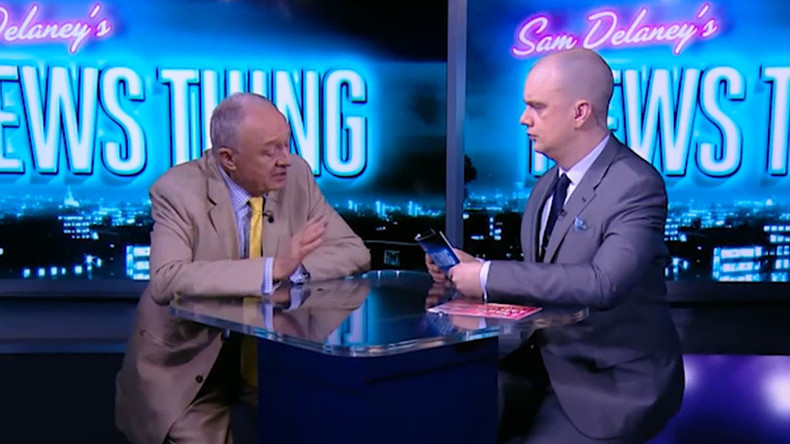 Former Mayor of London Ken Livingstone told RT's News Thing he would back Shadow Chancellor John McDonnell as the next Labour Party leader if Jeremy Corbyn is forced out, he told RT.
Livingstone ruled himself out of the leadership contest, despite claims from moderate MPs that he is "running the Labour leadership."
He said in the event Corbyn was "pushed under a bus being driven by Boris Johnson," he would give his full backing to Corbyn's right hand man, John McDonnell.
Livingstone said the shadow chancellor's principles, longstanding presence in the Labour Party and sound financial ideas made him the ideal successor.
"We got a rule in the Labour Party, you can't be the leader unless you're an MP and I'm not an MP," said Livingstone.
"I haven't been an MP in 15 years; I gave it up when I became mayor. No: John McDonnell.
"If Jeremy was pushed under a bus being driven by Boris Johnson, it would all rally behind John McDonnell.
"Because John, like Jeremy, like me, he's been in this game for 45 years, always been serious, always been principled, never gone sucking up to [Tony] Blair going 'please give us a job' or anything like that and so, no – it would be John."
He ended with a jibe at serving Conservative Chancellor George Osborne, saying McDonnell had served a successful term as a chair of finance in the Greater London Council (GLC)
"I keep telling you, it'll be John McDonnell. If Jeremy was to have a stroke or something like that, it will not be me. I'll tell you this: John McDonnell was my chair of finance at the GLC and every year a balanced budget, never a penny of borrowing.
"You can't say that about bloody Osborne, can you?"
You can share this story on social media: