Torture victims seeking UK asylum wait 2yrs for medical exam – watchdog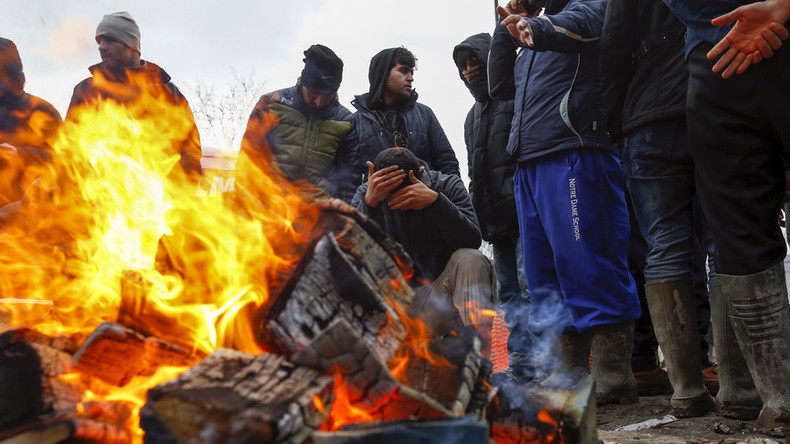 Torture victims waiting for their British asylum applications to be processed face delays exceeding two years because the Home Office will only accept evidence from two organizations, a report has found.
Borders and Immigration Chief Inspector David Bolt said torture survivors are forced to wait for years because the government will only accept evidence supporting asylum claims from two bodies: the Helen Bamber Foundation and Freedom from Torture.
The watchdog also reported the alarmingly high rate at which the Home Office turns away medical concerns about the detention of possible torture victims.
According to the investigation, 85 percent of 1,400 reports by qualified medical practitioners expressing concern about the detention of possible torture survivors were rejected.
Bolt, who became Chief Inspector of Borders and Immigration last year, noted in his report that the two NGOs selected to examine asylum seekers who purport to be torture victims are overwhelmed with cases.
Home Office guidelines say reports on examinations should be obtained within five months of a case being put on hold.
But inspectors said: "The only two organizations (the Helen Bamber Foundation and Freedom from Torture) recognized by the Home Office as able to provide independent verification of torture resulting in release from detention were overwhelmed by the volume of applications for an MLR (Medico-legal Report)."
Bolt said the five-month target was not "grounded in reality" and those caught in the process faced a "lengthy period of uncertainty."
"The longer the wait, the greater the likelihood the claimant will acquire alternative rights to remain, for example on the basis of having established a family life in the UK," he added.
The watchdog made nine recommendations, including that the government "review the arrangements for handling claims of torture."
A Home Office spokesperson said it had accepted or partially accepted the nine recommendations.
"The chief inspector highlighted the significant achievement made by the Home Office in clearing a backlog of outstanding asylum cases while at the same time processing record levels of new claims," the spokesman said.
The Home Office said it was looking at ways to speed up the process for torture survivors.
"Where particular providers are unable to meet the five-month deadline, claimants will need to seek support from an alternative provider to ensure that their case is not unnecessarily delayed," it said.
A spokesperson for Freedom from Torture said the organization has been helping torture survivors since 1985.
"We do this through the production of medico-legal reports which are prepared by expert doctors in accordance with the Istanbul Protocol, a UN-approved documentation standard which we helped establish. Our reports go through a very rigorous medical and legal review process and the vast majority are produced within the agreed five-month timescale."
You can share this story on social media: