City fraudsters stole from Nepalese soldiers through £50m Ponzi scheme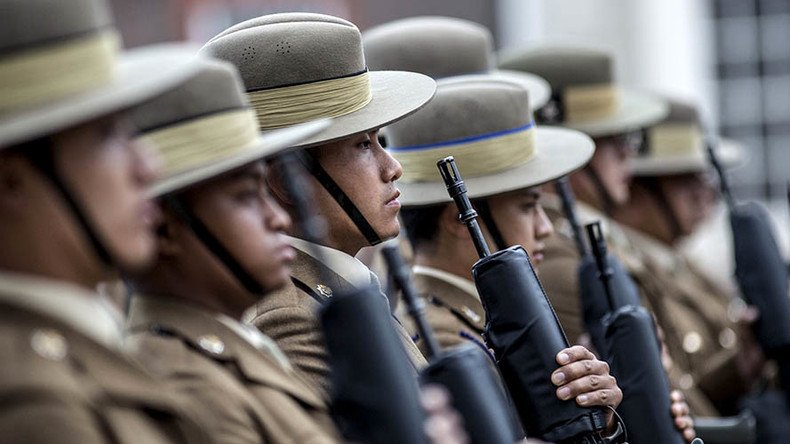 White-collar criminals operating in the City of London used a Ponzi scheme to pilfer £2.4 million from 450 Nepalese citizens, including many retired Gurkha soldiers who had invested their life savings in the scam.
The fraudulent funds, which were managed by City firm CWM FX, attracted £50 million (US$73 million) from unsuspecting investors who had been promised a 5 percent monthly return. The foreign exchange trading platform the financial firm used was licensed by the financial regulator of Cyprus, allowing it to operate in the UK under EU regulations.
CWM acted as the online forex trading partner of Chelsea Football Club while the scam was active, giving the firm a veneer of respectability. It also offered a range of foreign exchange services and employed a small group of traders.
Police probe
The police probe into CWM's Ponzi scheme began over 10 months ago. Investigators say computer records suggest the firm made the majority of its revenue from the scam. Police report they have uncovered enough evidence to present to prosecutors.
City of London police are calling for the Nepalese victims who invested in the scam to come forward.
Detective Chief Inspector Dave Manley said it's vital the voices of victims who were targeted by the scam are heard.
"My concern now is that the voices of the majority of victims will not be heard in the judicial process if they do not come forward very soon," he told the Financial Times.
"They are also missing out on receiving the financial advice and psychological support that is available to them at what will be a very difficult time."
The individual losses of the Nepalese investors are modest in comparison to those of other investors. However, Manley said they will do "disproportionate harm" to members of this tight-knit community, as many had invested their life savings in the scam.
"It spread like wildfire among Gurkhas and their friends and family," he said. "Once they got an inkling that there was a pool of people, they shaped the product and started selling it aggressively in that market."
Prompting Nepalese victims to come forward and speak out will likely bolster the case's profile, given the widespread public sympathy for the British Army's Gurkha regiment.
Gary Ghale of the Gurkha Welfare Trust told the Financial Times investigators will treat victims' testimonies with the utmost of confidence and urged them to contact police immediately.
White-collar crime in the City of London
London's financial district has experienced a surge of investment fraud in recent times, with white-collar criminals using exclusive addresses in the City to bolster investor confidence. Last year, scores of people were arrested in unannounced raids, while at least 14 criminal syndicates were intercepted.
Police say fraud in the area has increased considerably since 2013. Roughly £1.73 billion was reported stolen in 2014, following 5,000 investment scams. However, City of London police say the true figure is far higher, as victims are often too ashamed to admit they have been duped.
Oftentimes, fraudsters dupe unsuspecting people in high-pressure cold calls, pushing them to invest hefty sums in schemes involving overseas property, wine, oil wells, gems, antiques, art, carbon credits and other exotic commodities.
In late January, anti-corruption think tank Transparency International (TI) UK urged the British government to do more to tackle financial crime in the City of London.
The group demanded the Tories offer more funding and support to the Serious Fraud Office (SFO), an independent government body tasked with investigating those who commit fraud, bribery and corruption.
You can share this story on social media: